East Meets West in Turkey
It's amazing how, by crossing an imaginary line, the landscape and feel of a place can change so dramatically. I've felt it in every country we've crossed into, and Turkey was no exception. Just across the border and the parched dry Syrian countryside was suddenly replaced by ordered rows of olive trees, grape vines, and endless fields of towering sunflowers all welcoming us to Turkey. And this was just the beginning of our experience in this wonderful and beautiful country.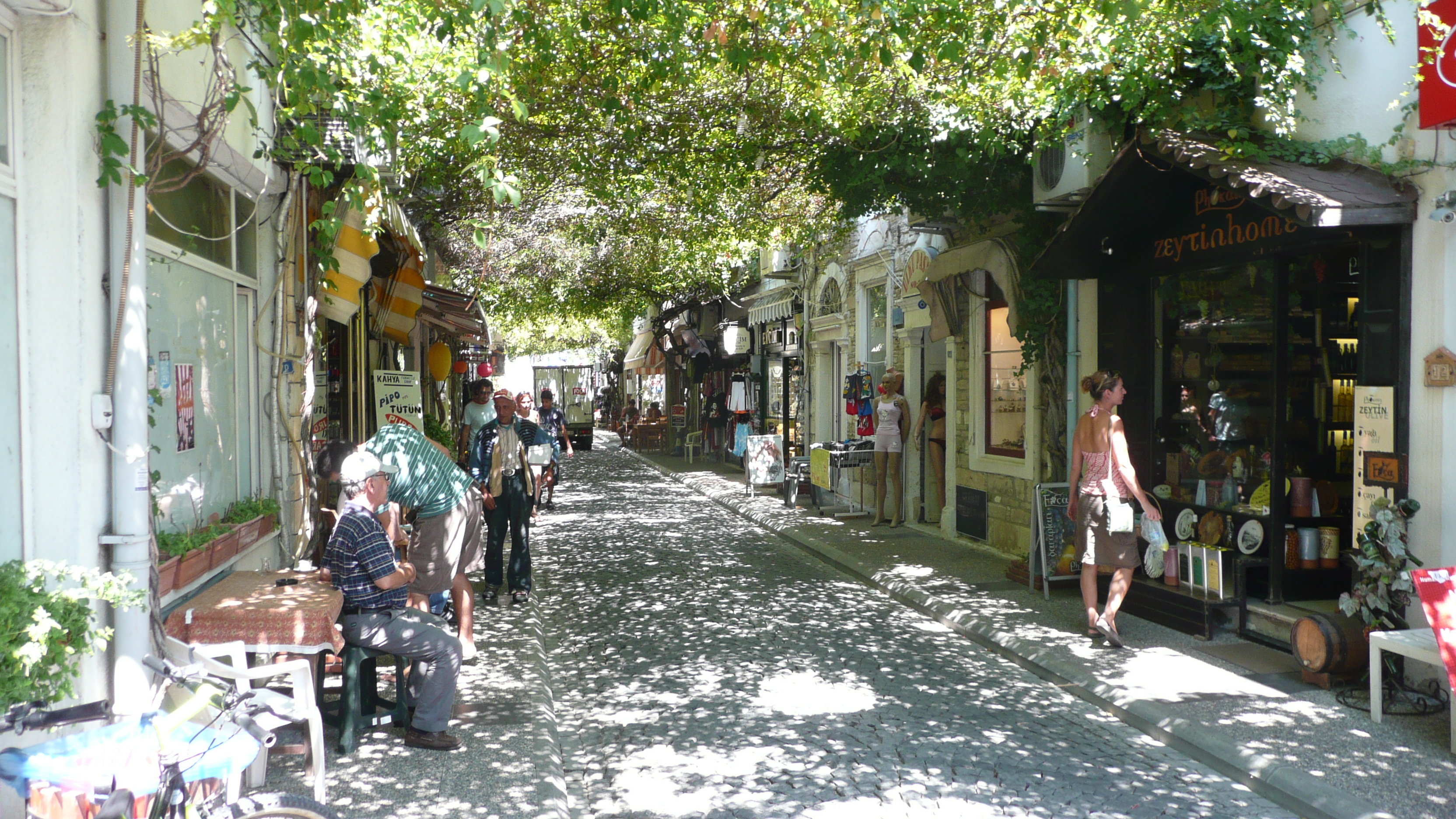 Along with our natural surroundings, the people also seemed different. For the most part they were more accessible and less reserved than many of their Middle Eastern neighbors. Still predominantly Muslim, the women wore colorful skirts and floral head scarves and the men no longer donned the long gallebayas (robes) that had followed us throughout the other predominantly Muslim countries we visited. Even in the North, said to be more conservative, people were warm and welcoming making us at home wherever we went. There is also a strong feeling of national pride that permeates the country. Mustafa Kemal Atatürk, popularly known as just "Atatürk", is the man responsible for winning Turkey it's independence after World War I. He is as revered for his progressive social and economic reforms that have helped to bridge the gap between East and West, as for his heroic stance against Allied forces at the famous battle of Gallipoli. For every Turkish flag waving over a mountain top, and there are hundreds, there is a statue, picture, or plaque dedicated to the "father" of modern Turkey. Just don't use his name in vain, for you are likely to end up behind bars.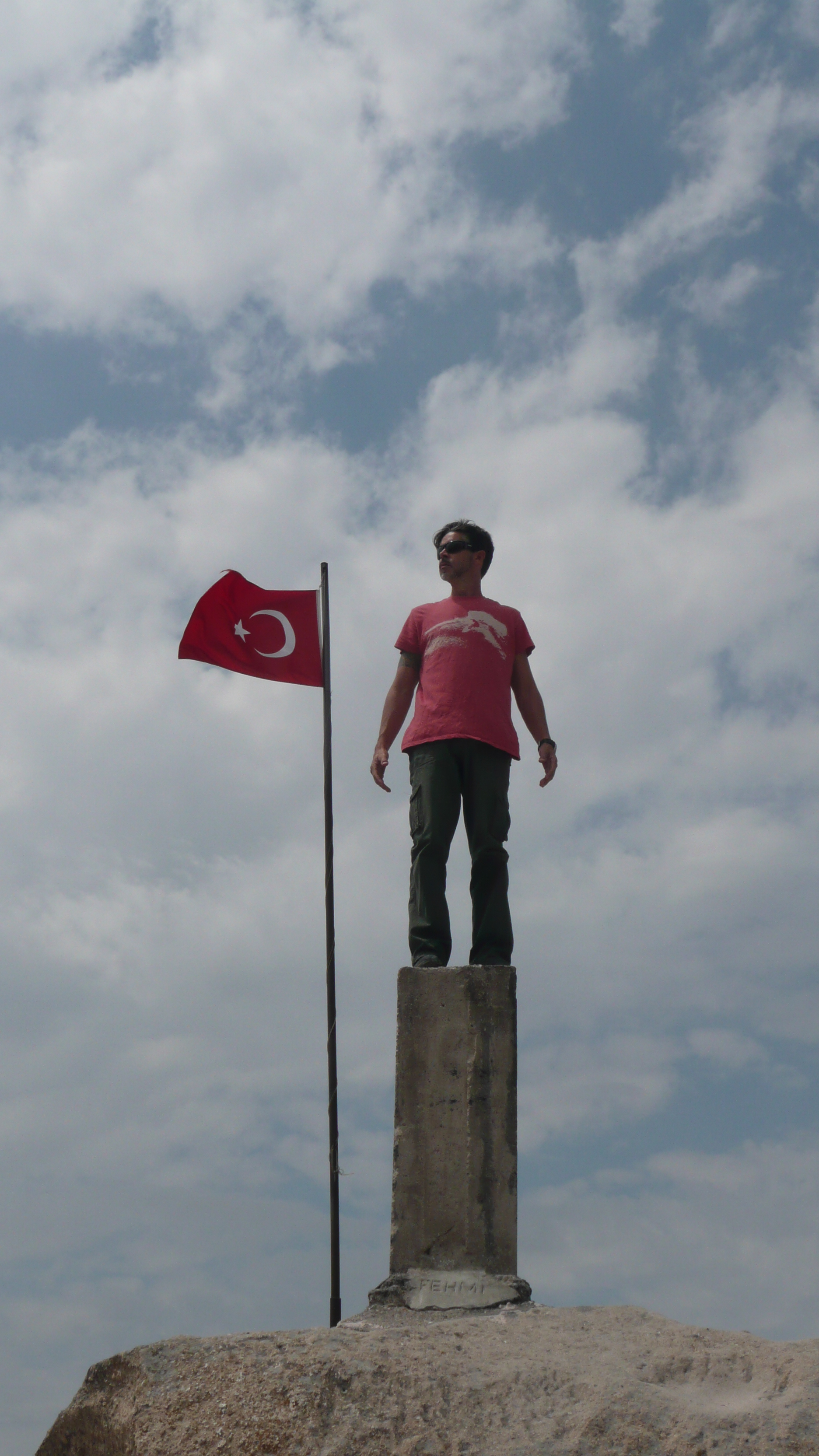 After a brief stop over in the ancient city of Antioch (Antakya), just over the border, we headed to Cappodocia, a surreal landscape of sandstone towers rising up in various forms. Initially formed by volcanic eruptions, the winds of time have shaped the towers into mushrooming pyramids, often leaving a nothing more than a lone boulder balancing on top. These "fairy chimneys", as the locals like to call them, have been hollowed out and used as churches and houses for centuries and now many have been turned into boutique hotels and restaurants. The town of Göreme was a pleasant base to explore the area and the Kookaburra Pension, with its flower filled terraces was perfect for relaxing and beating Jeff at several games of backgammon.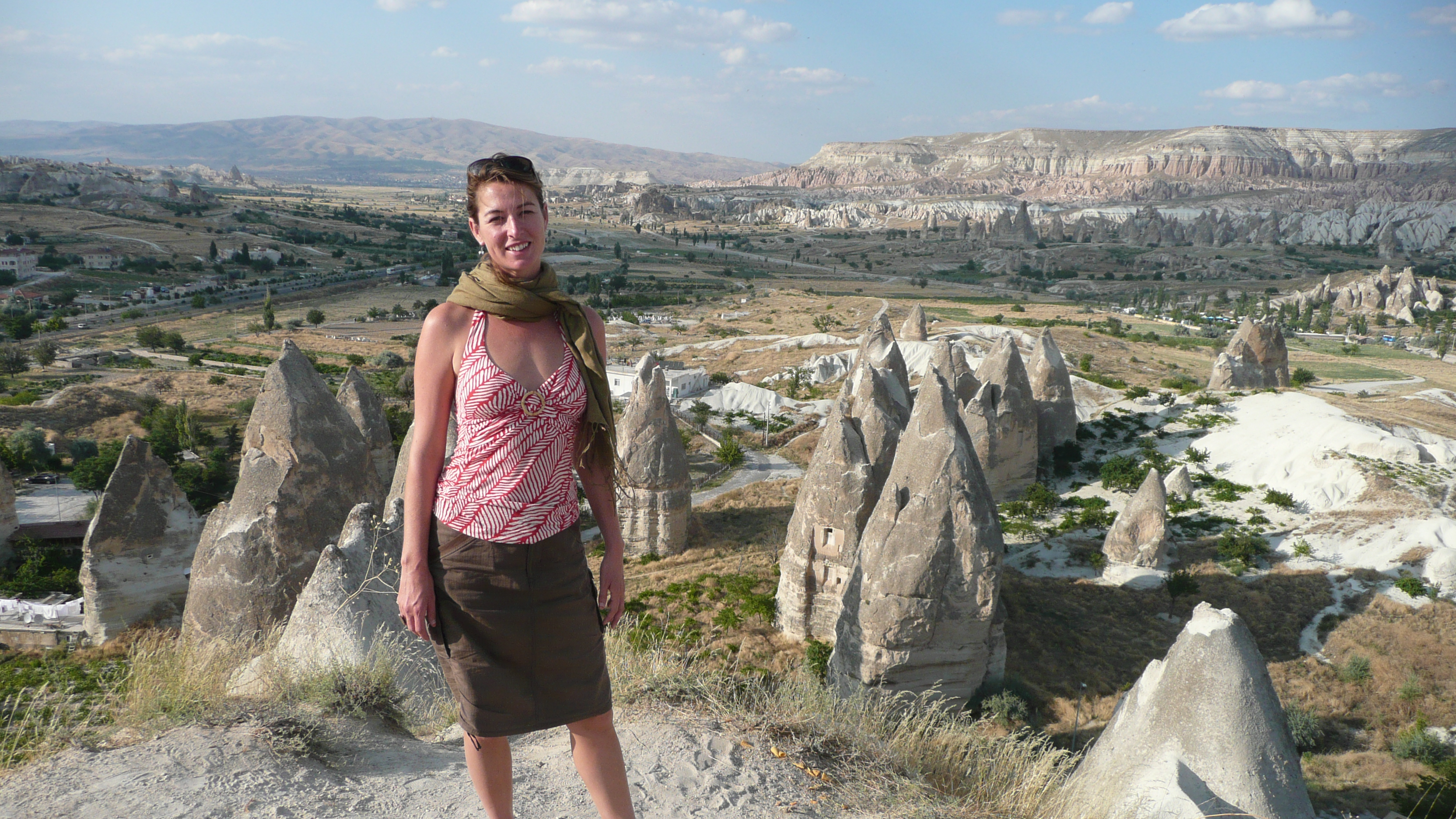 After a day of well needed rest, we rented a scooter and headed off for the 30km journey to the "underground cities". Discovered just fifty years ago these ancient cities were carved out of rock into a series of rooms connected by tunnels and stairways. My claustrophobia set in as we ducked and hobbled our way down several stories below the surface in dimly lit passageways. It was hard to breath in the thick air and I tried to imagine what it was like for the 5,000 people that once inhabited this "city" many centuries ago. The incredible ancient architecture allowed for ventilation of smoke from cooking fires as well as the circulation of fresh air from above, but even so I still couldn't wait to get back to daylight.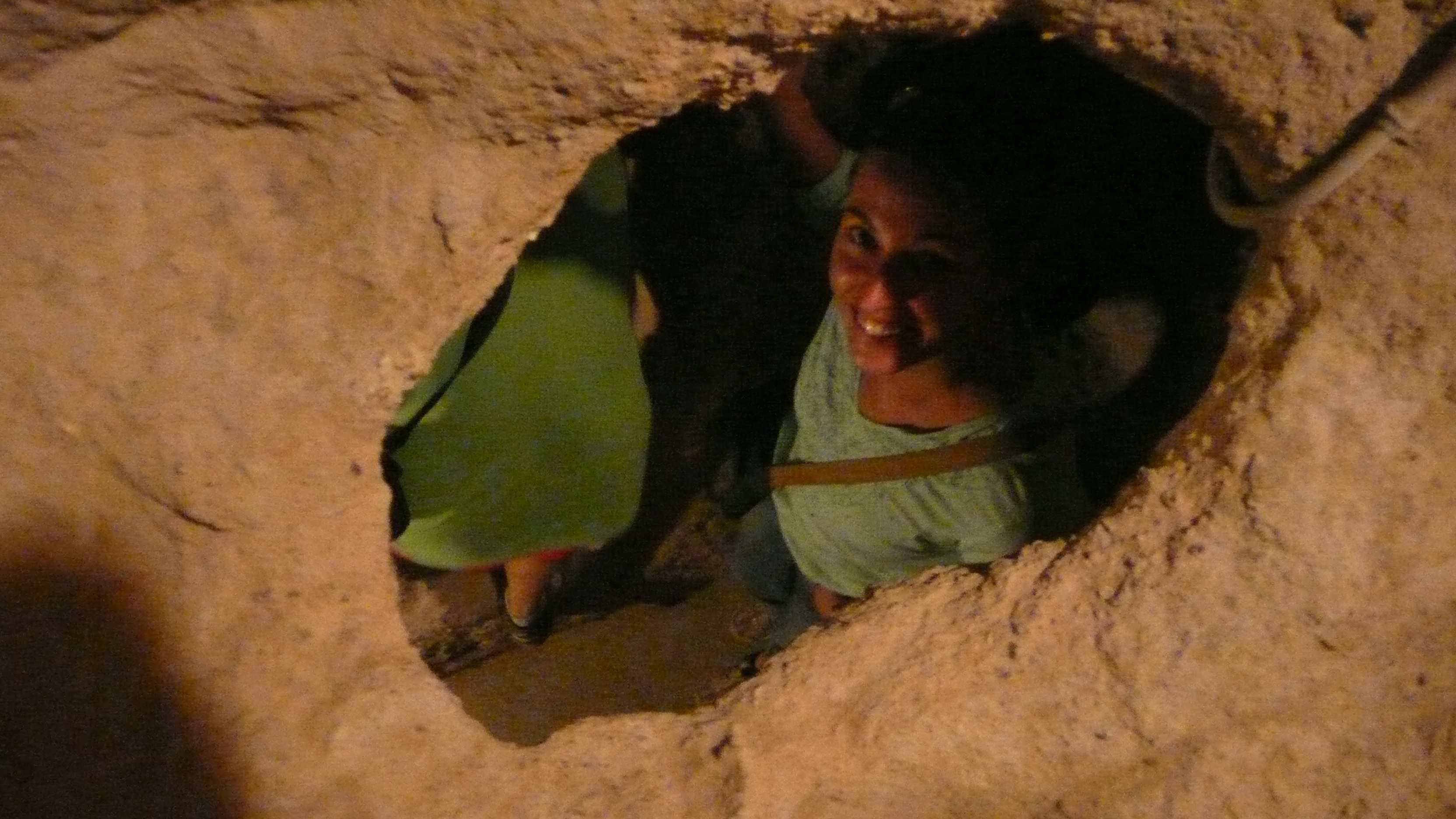 After five days of lazing on our terrace we set off in the direction of the Mediterranean Sea, stopping off in the spiritual town of Konya. Famous as the birth place of the Mevlâna Sufi order, or Whirling Dervishes, and home to the great poet and founder Jalāl ad-Dīn Muḥammad Rūmī. We spent the morning at the Mevlâna Museum amongst the devout as we paid homage to the great poet. The city itself, although a bit conservative, was pleasant and we passed our time sipping tea in the central park over more backgammon, a national pastime.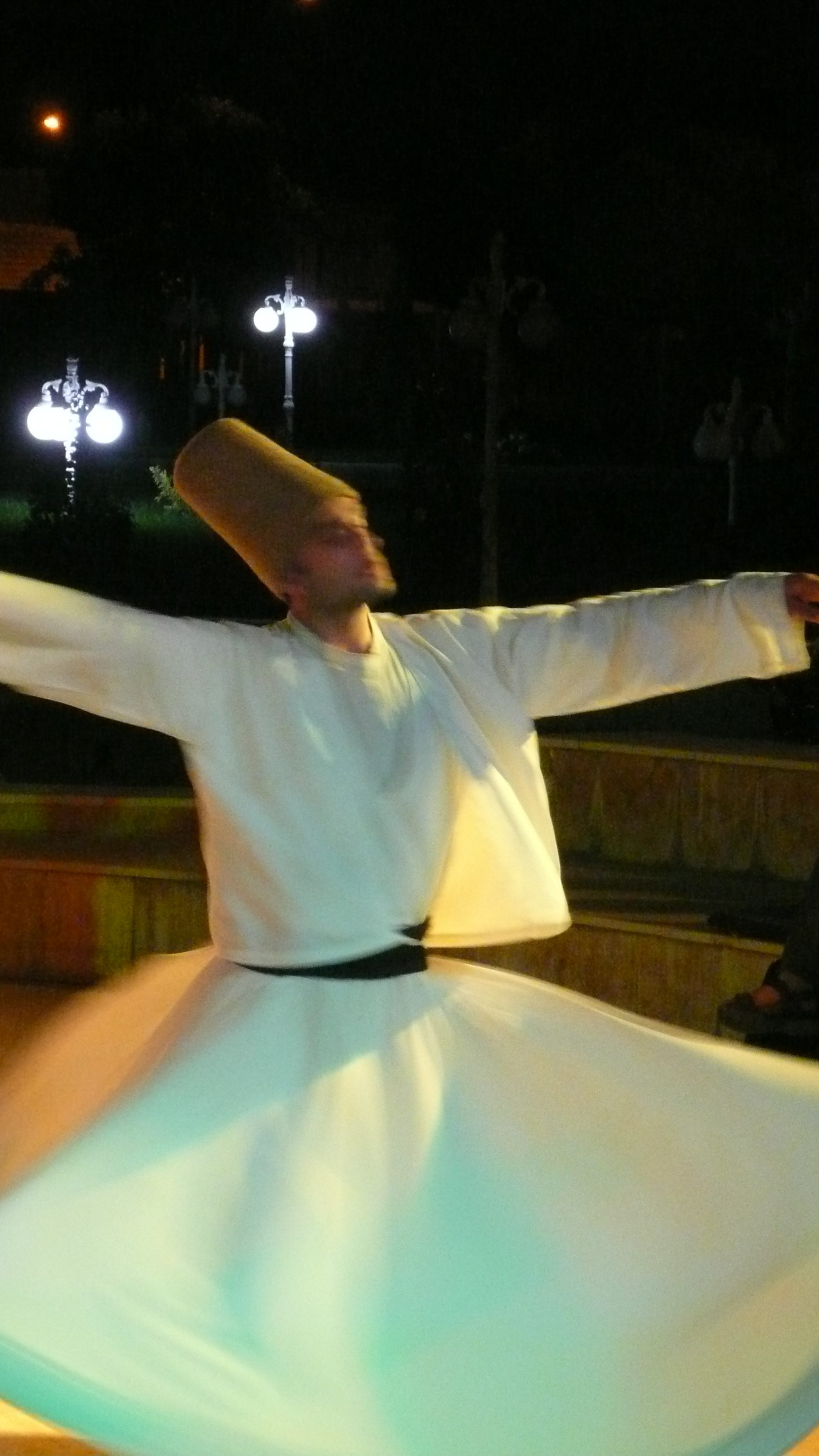 From Konya we worked our way by bus up Turkey's west coast, spending idle time in several remarkable beach side communities, including Kaş, Kabak, Foca, and Aayvalik.
Kaş was a pleasant little beach town. A tourist hub full of quaint guesthouses built on the hills surrounding a busy central plaza – bordered by sidewalk cafes and boutique shops all facing the busy little harbor full of small fishing and dive boats. We spent our days swimming in the crystal clear Mediterranean and hiking in the surrounding hills. A small Greek island sat just off the coast. The Greek and Turkish histories and cultures have been intertwined for better and worse for the good part of their histories.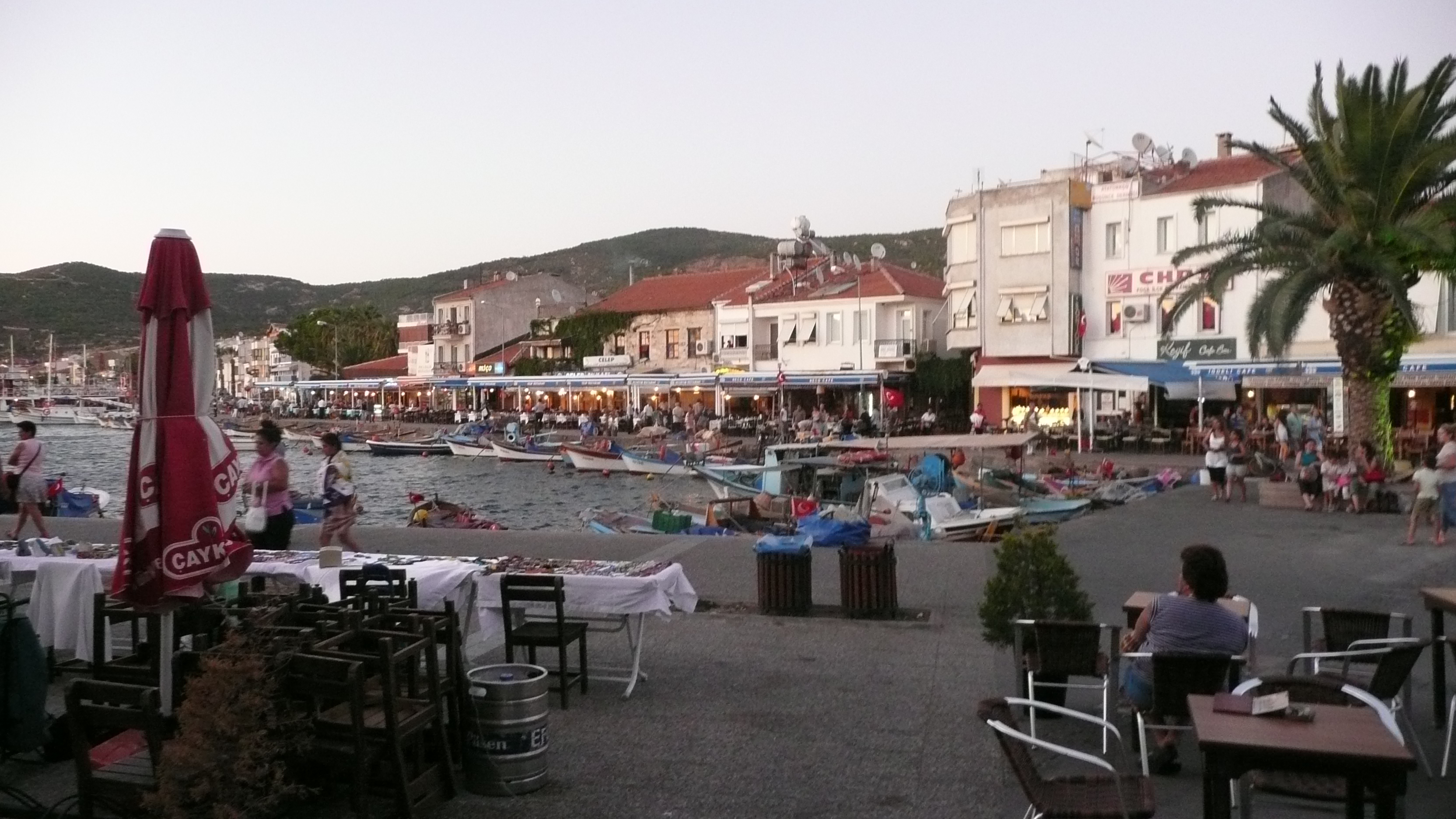 Kabak, close to heaven, was a quiet cliffs side retreat just a few hours by bus from Kaş. We stayed for several days at the Olive Garden Camp, a series of small wooden cabins set at the edge of a pine forest, eight hundred feet above a beautiful ocean cove. Our host Fatih, a well known local chef, filled our stomachs with local delicacies and we took time to read, write, and generally perfect our lounging techniques that we had been earnestly working on over the last weeks. A daily hike down to the beach and back and we ended the week, tan, fit, and happy.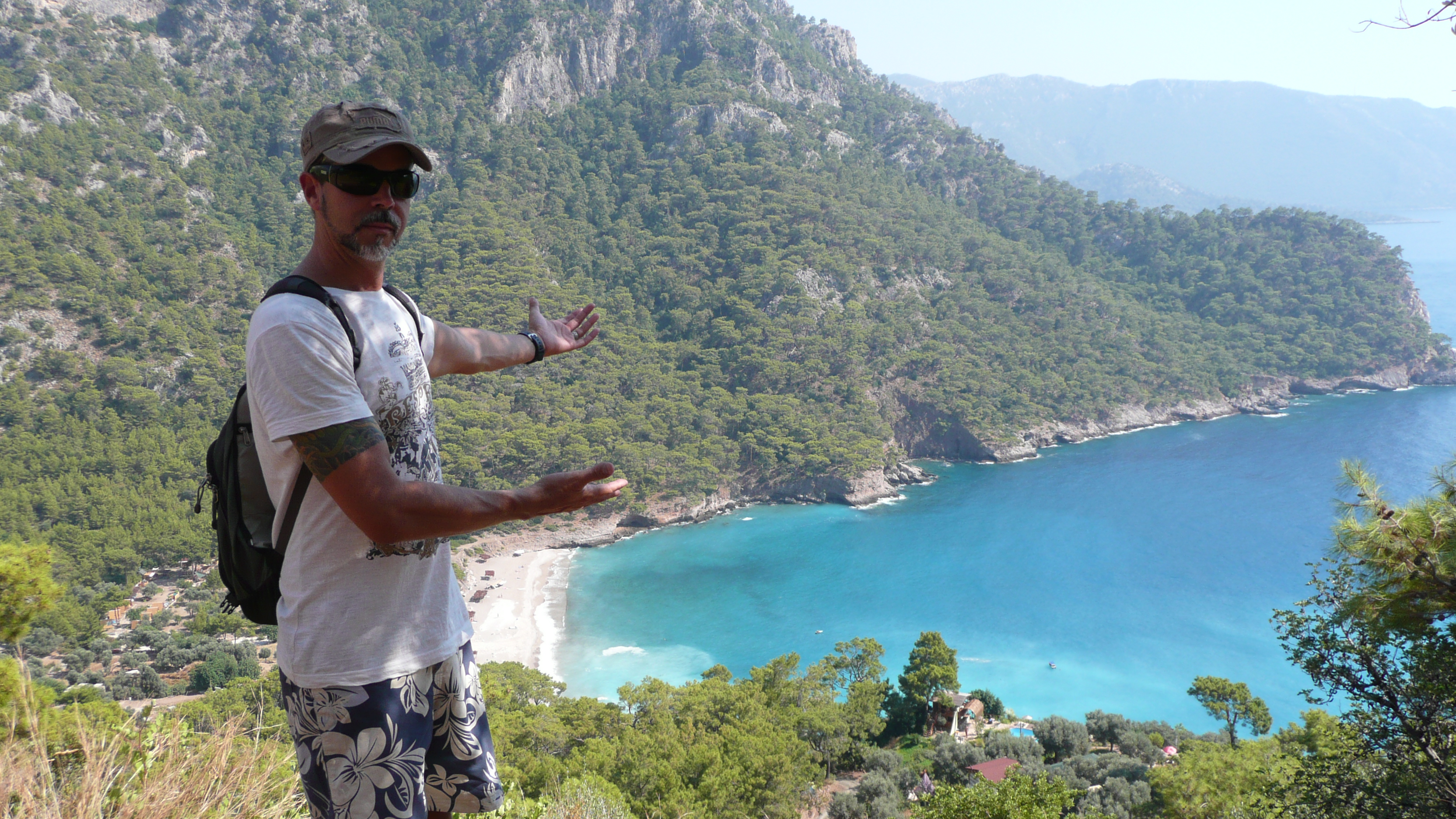 Week four and we finally made our way to the Turkish capital, Istanbul, where we decided to rent an apartment for the week in order to get organized and make our plans for India. Our beautiful little apartment, overlooking the Galata Tower, was situated in the Beyoglu neighborhood, just below the famous Taksim Square. Our street was full of antique shops, artsy cafes, produce stands, and galleries. A few blocks away and we were strolling along the trendy pedestrian mall that runs from Taksim Square a good kilometer to the west. Lined with restaurants, shops, cinemas, and bars, this is where modern Turks come to hang out in hordes. Just walking the length of the promenade was like participating in a Turkish parade representing all walks of Turkish life. A retro cable car runs the entire length for those too tired to walk.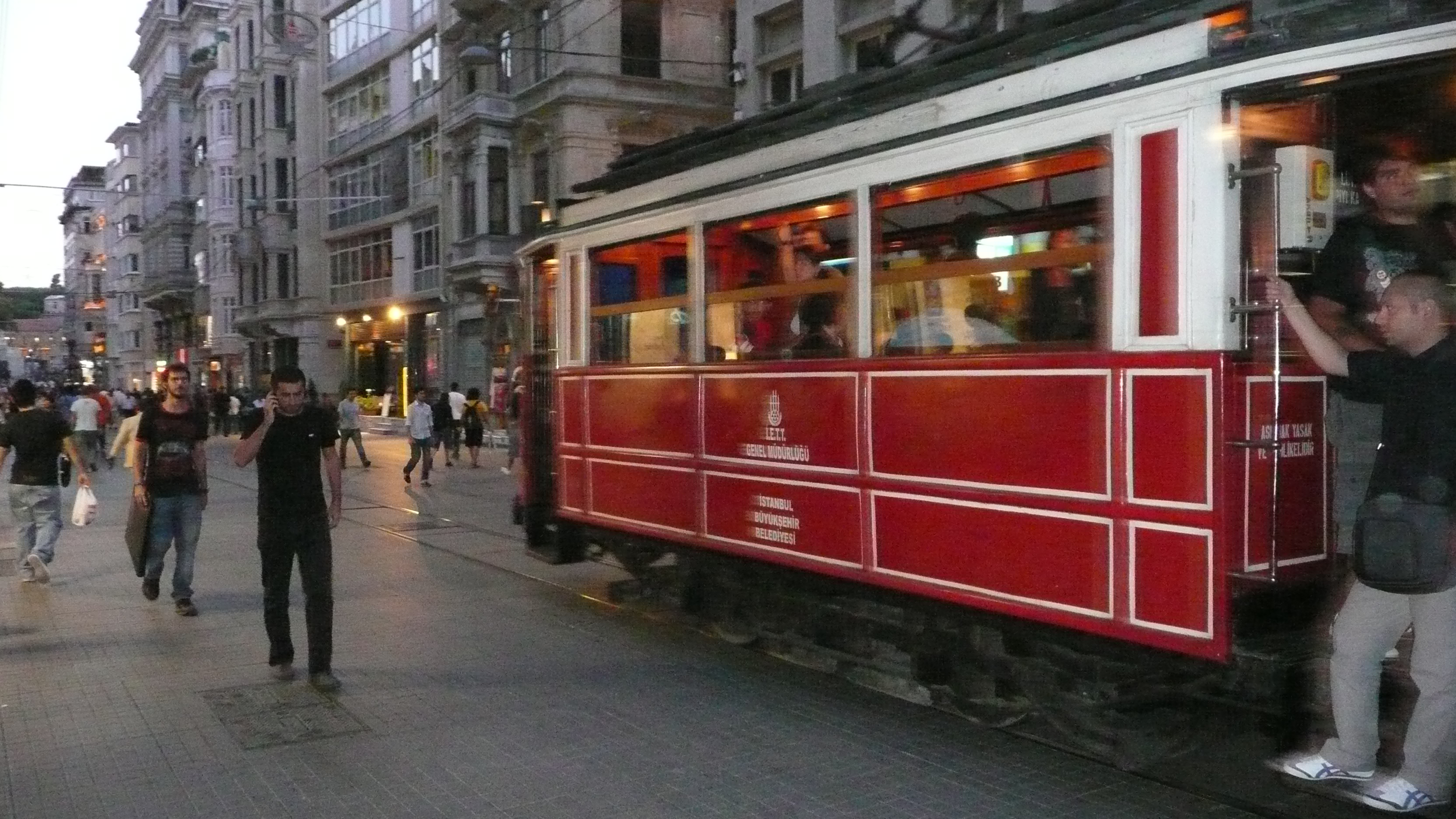 A short tram ride or walk to the opposite side of the city, crossing the water way known as the Golden Horn, and into the more touristy Sultanahmet district and you are in the middle of Turkish history. The breath taking Sultan Ahmed Mosque, or Blue Mosque, rising above the city is the central landmark, but within a few blocks we were able to take in several other important places as well, including the Grand Bazaar, the Hagia Sophia Mosque, and the magnificent Topkapi Palace, a testament to the riches of the once great Ottoman Empire.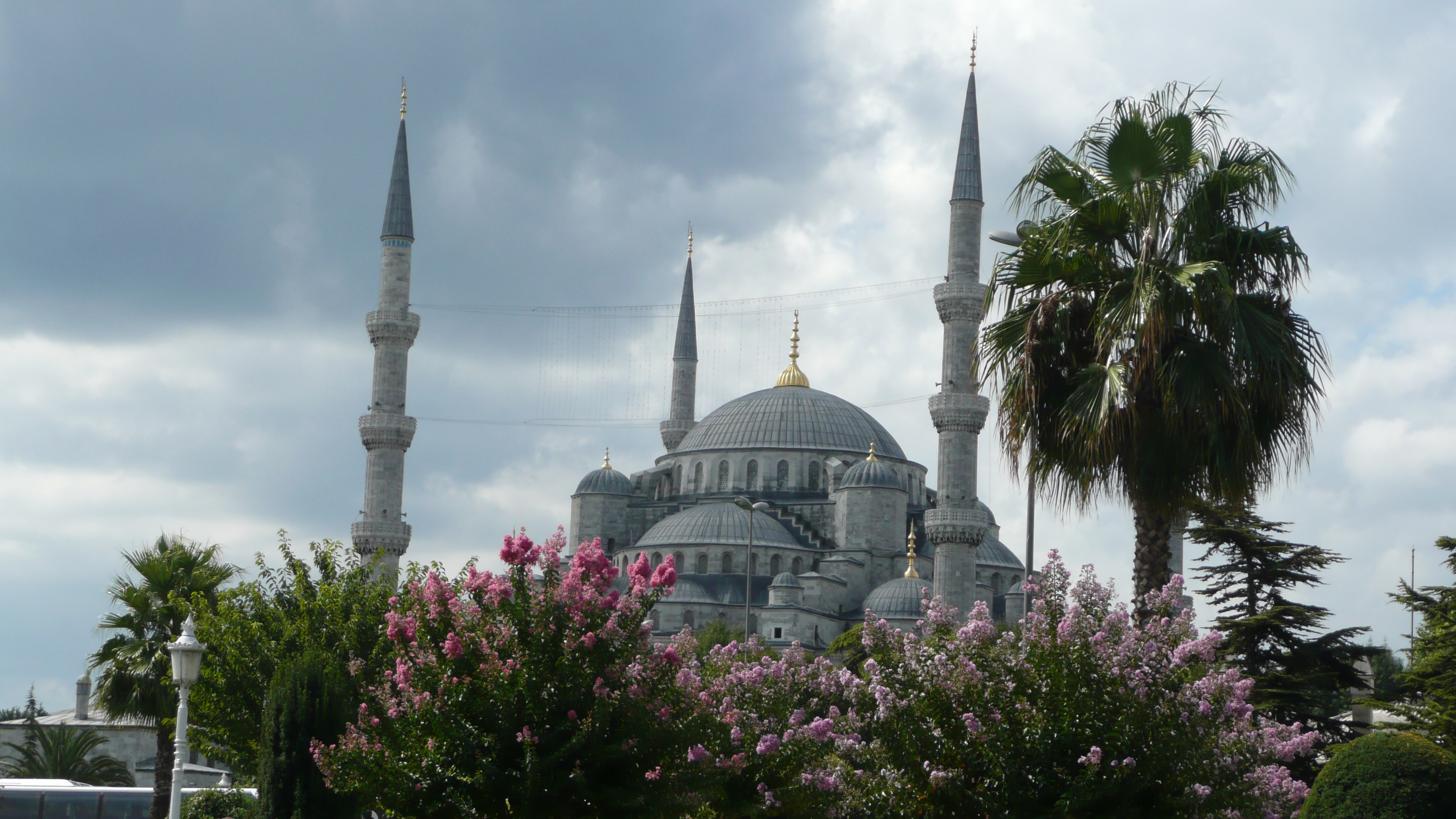 The Bosphorus, the wide straight leading from the Sea of Marmara up into the Black Sea, divides the city, and the European and Asian continents (Istanbul straddles both). Several of our favorite afternoons were spent aboard the local ferries drifting along the coast, taking in the amazing scenery made up of palaces, palatial mansions, ancient castle walls, and modern expansion bridges that, like Turkey itself, join East and West in a perceptively artful way.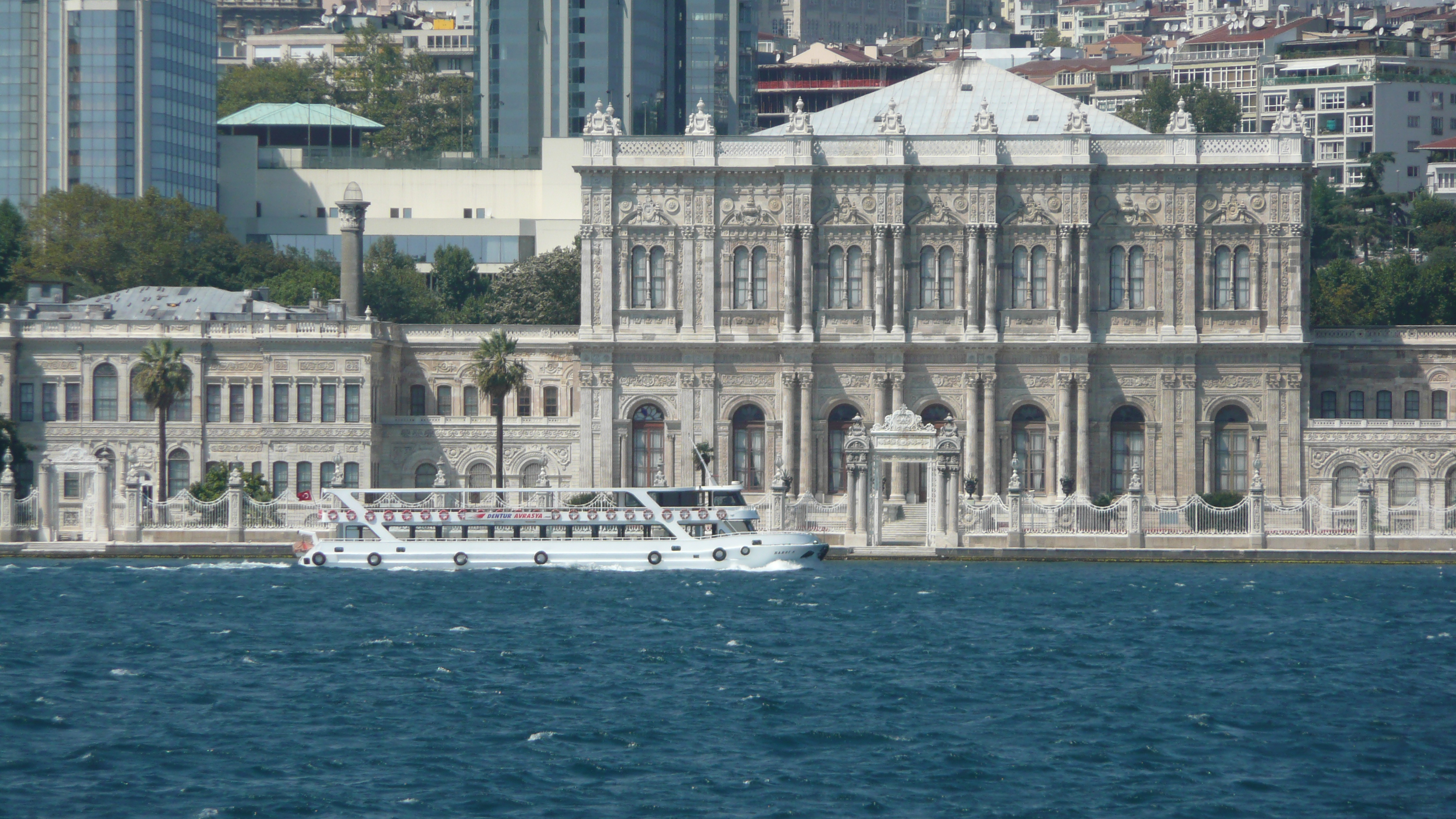 Click here to view our photos of Turkey.