News from the Indian Ocean
After completing our first month on the GVI Seychelles program, Lila and I have finally found some time (and a somewhat worthy Internet connection) to update you on our time here. Since we have limited time online this afternoon we will just give you the highlights…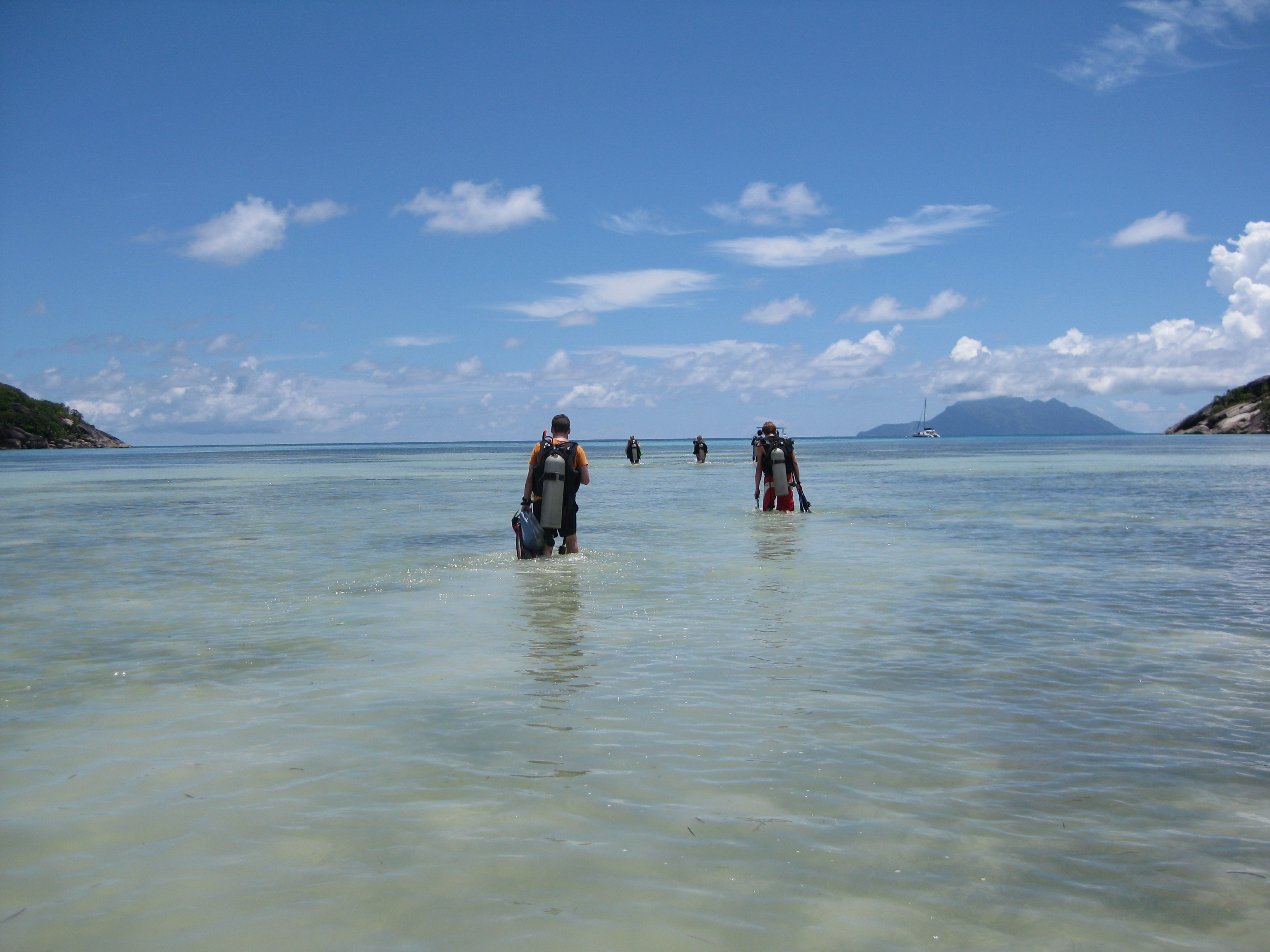 The first three weeks at camp, as we like to call it, both Lila and I have completed 25 dives, finished our coral identification and reef surveying courses, a CPR class, learned to prep the dive boat, fill the air tanks, and generally work in a group environment after being so independent for the previous 4 months. The GVI staff is great. Extremely knowledgeable about the sea and surrounding islands, and I am sure that future diving for Lila and I will be enriched by this experience and the knowledge that they have passed on to us.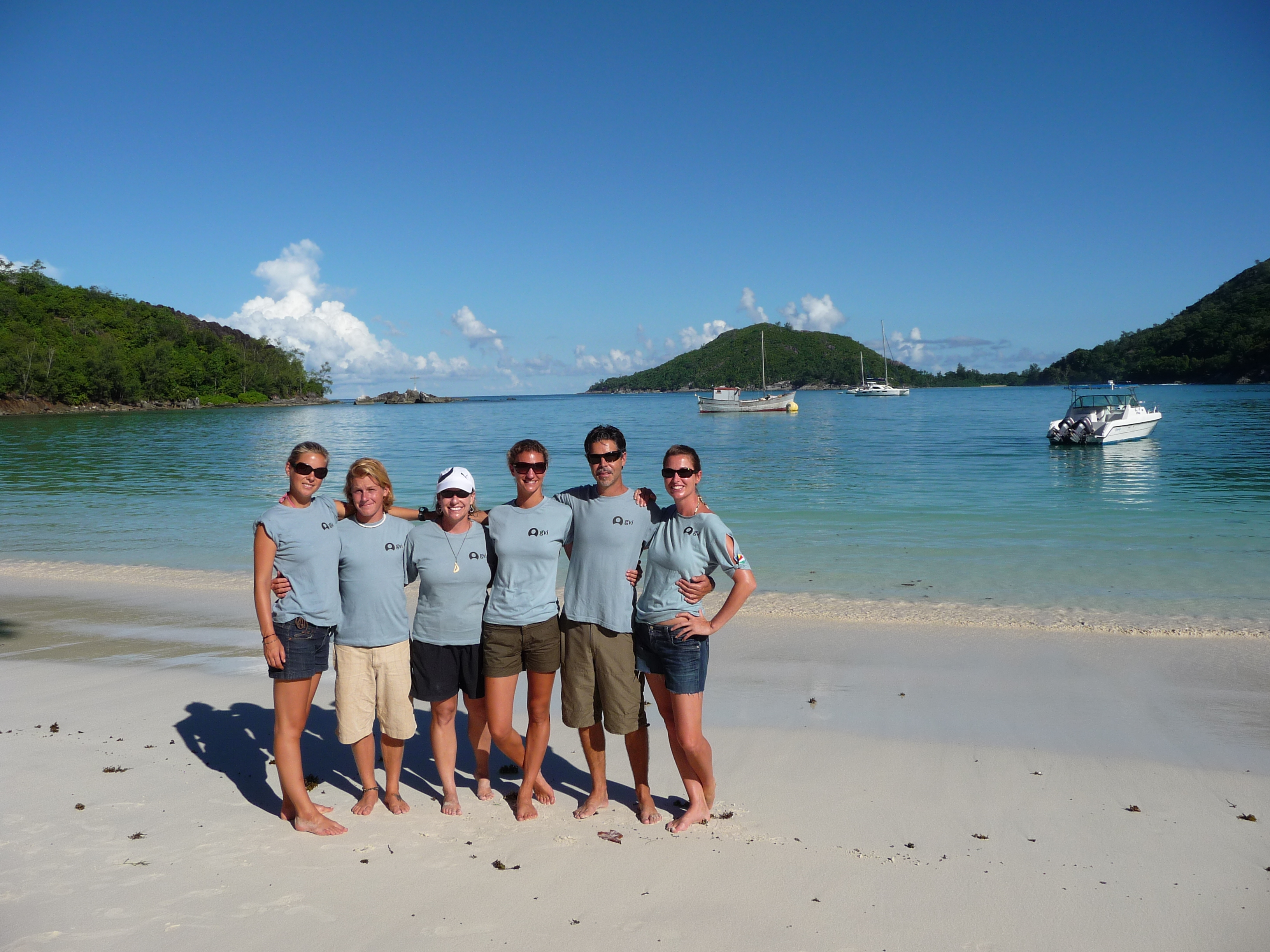 Under the water, aside from the beautiful beds of coral, we've been lucky to see a variety of life – octopus, eagle rays, hawksbill turtles, nudibranchs, lobster, crabs, white tips, parrot fish, bumphead parrot fish, surgeon fish, cow fish, lots of fish, barracuda, squid, mantis shrimp, scorpion fish, lion fish, stone fish, crown of thorns, and a lot of other stuff both beautiful and some dangerous (Google a flower urchin).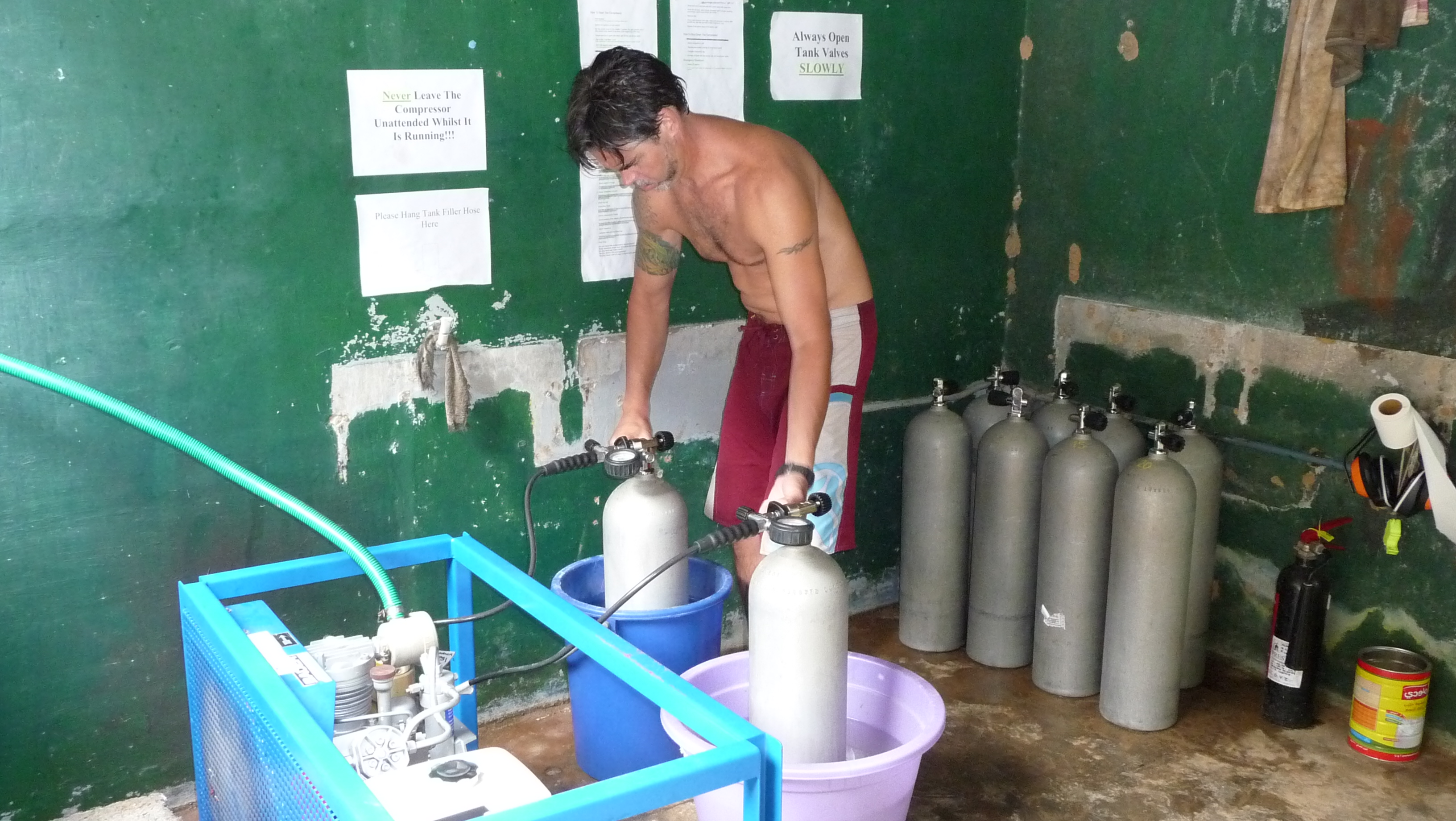 Sightings on land have been equally eclectic… giant tortoises, lemon shark fins, dolphin fins (we've seen dolphin and sharks from lands, so that is why I didn't say underwater), large fruit bats, large spiders, large stinging centipedes, heron, egrets, tamaracks, crabs, kittens, cows, and rats (regularly on Lilas bed).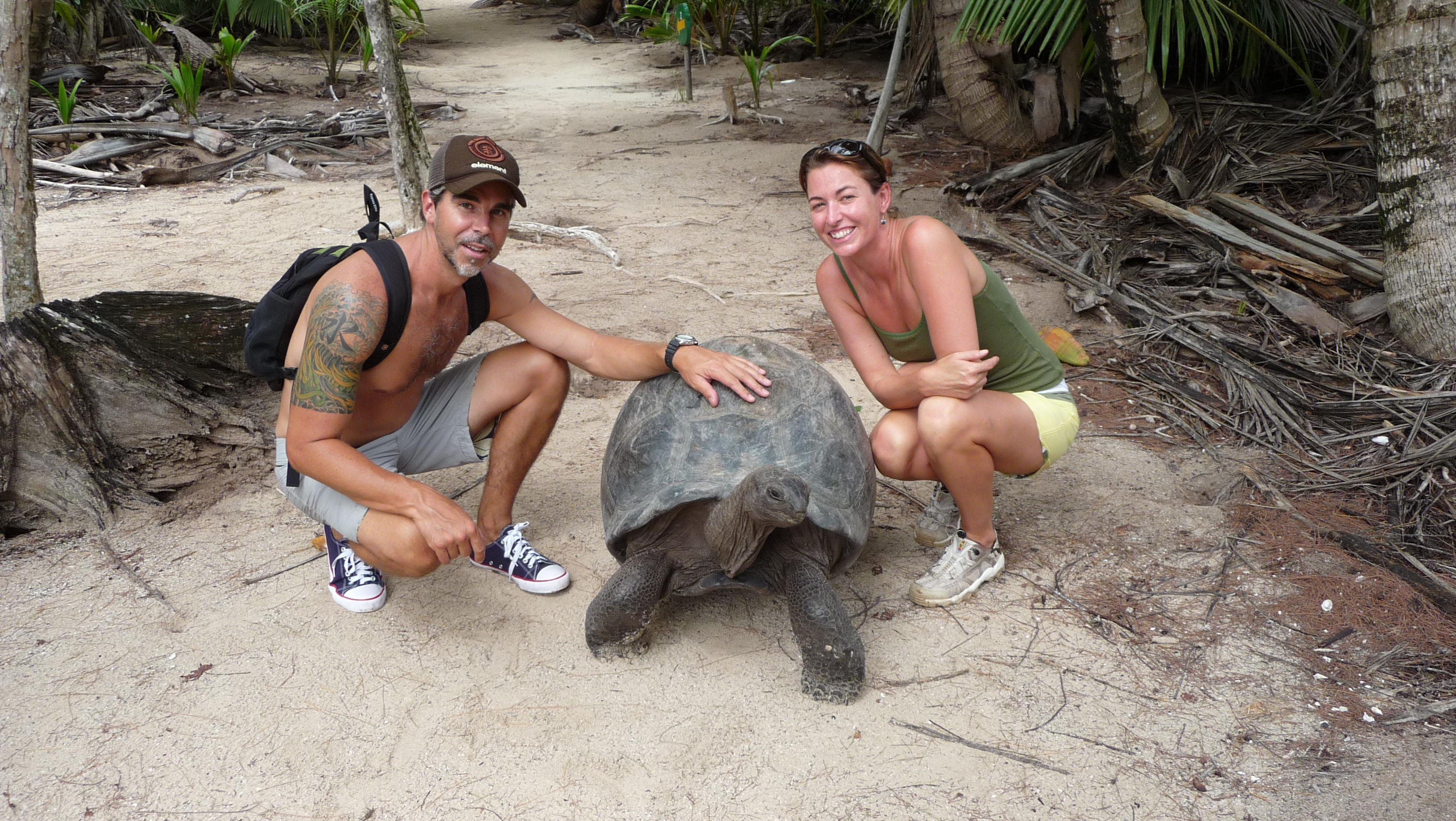 We spent last week at the GVI satellite basecamp on Curiuse Island – population 157, if you count the 150 giant tortoises. The week was wonderful, working on the small GVI beach cottage and property, clearing paths with machetes, building palapas. When not working we spent our time snorkeling out front of the house, hiking, cooking and drinking whiskey with our host Colin, a fine Scottish lad and GVI supervisor. I spent my 42 birthday on a tropical island with Lila and great new friends. It just doesn't get much better than that!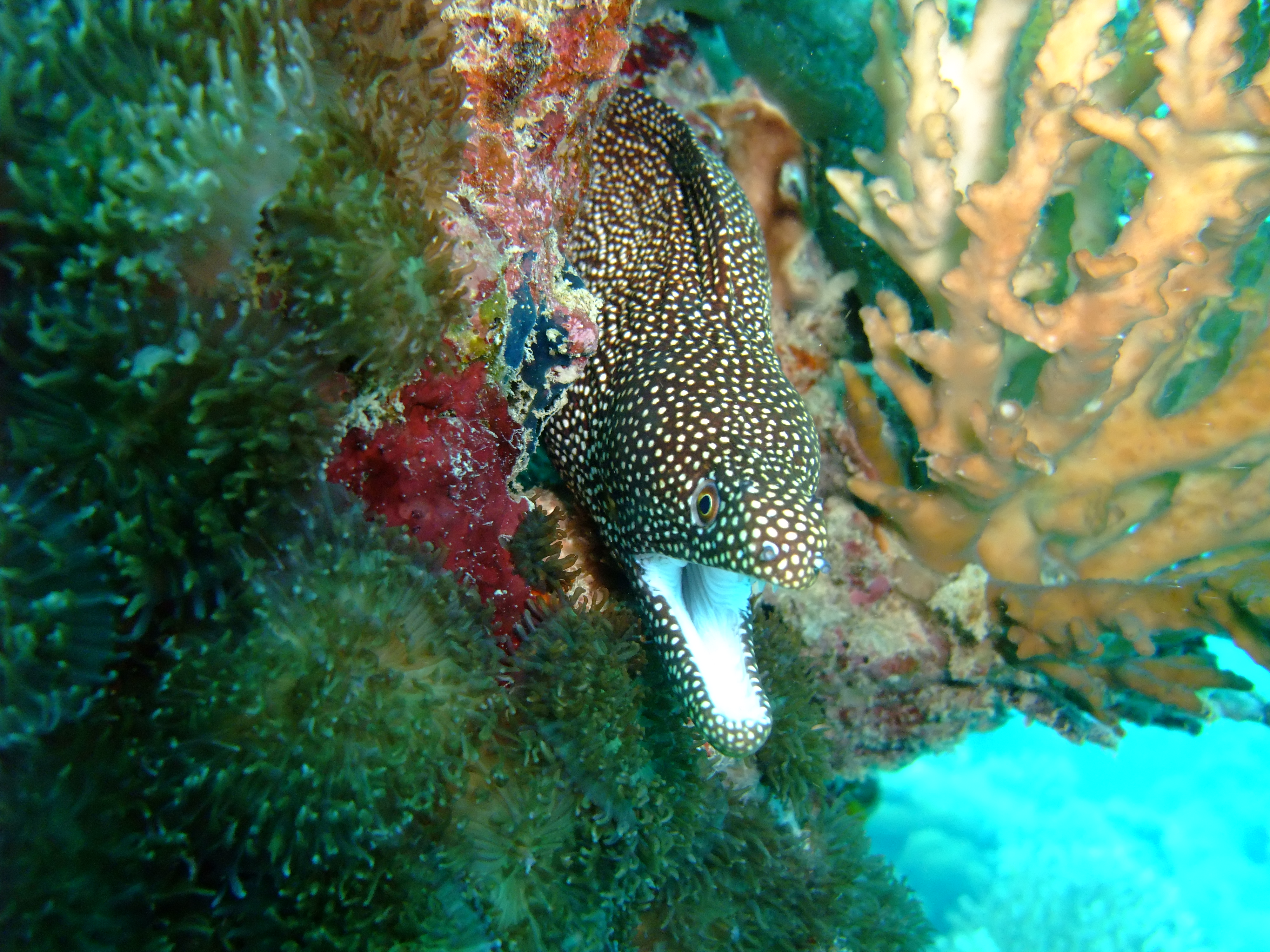 With one more week with GVI to go, Lila and I are now making arrangements for our last 6 nights in the Seychelles. Then we head to Africa for some new adventures — and we have a wedding to plan!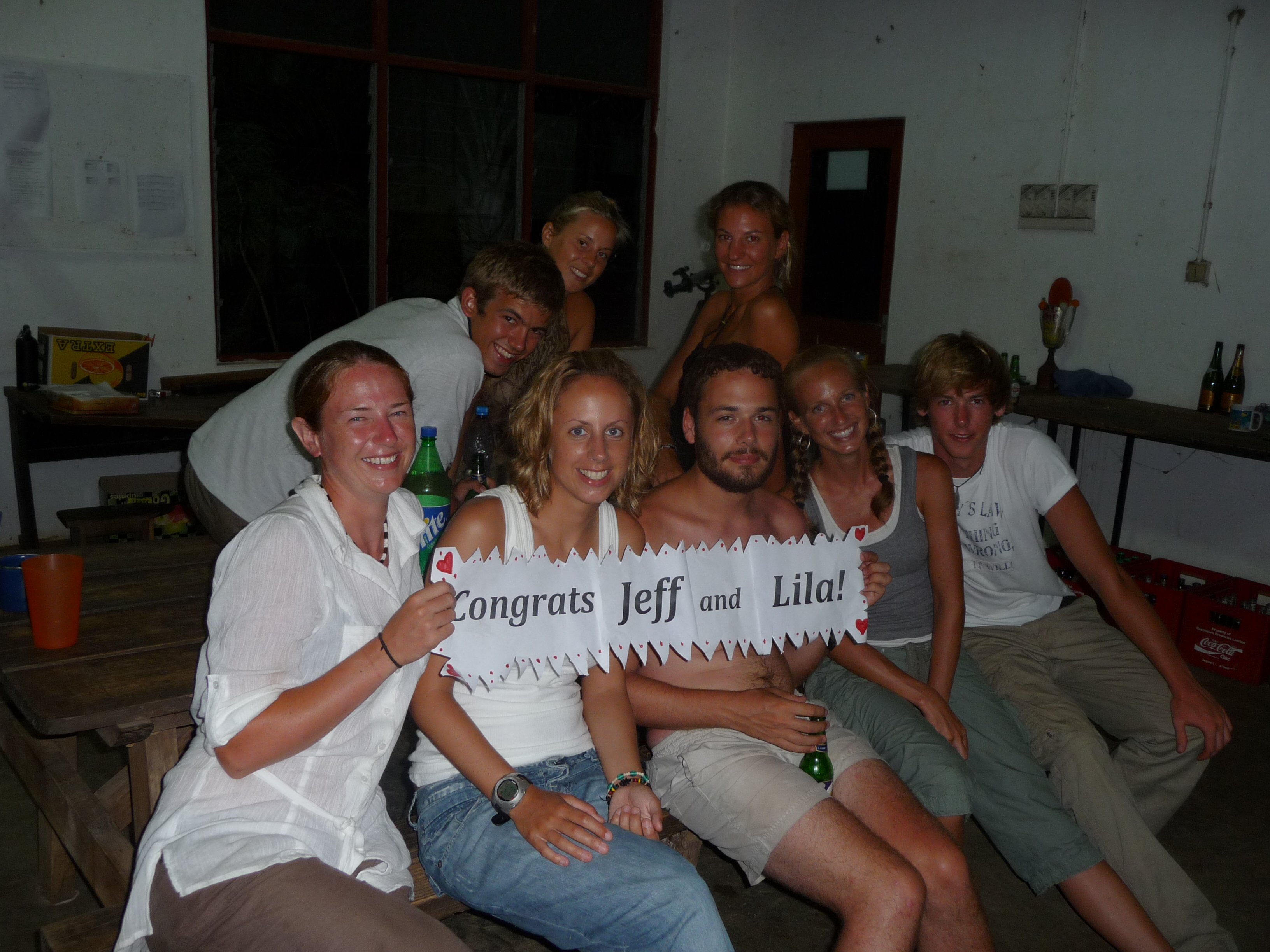 View our Seychelles photos here.
Read more about the GVI Seychelles program at the GVI site and the GVI Blogspot site.