India Part I – Hindus and Houseboats in the Southern State of Kerala
Departing Istanbul well rested and ready to get back to the adventure, we caught a red-eye to India. Our six week tour started off in the city of Thiruvananthapuram, also known as Trivandrum, located in Kerala, India's most Southern state. Kerala is also, perhaps, the most successful Communist state in the world, boosting a high literacy rate, good medical care, and a general sense of good, although monetarily poor, living. Arriving during the ten day Onam Festival, a Hindu festival celebrating the legendary King Mahabali., the city was alive with music and the endless boom of fireworks that seemed to follow us throughout India. The streets were lined with colorful lights and streamers. Indian tourist came from miles away to join in the festivities, doubling the population of the city during our stay. Our first impression…we loved it. It was chaotic and exciting, like nowhere else we'd been.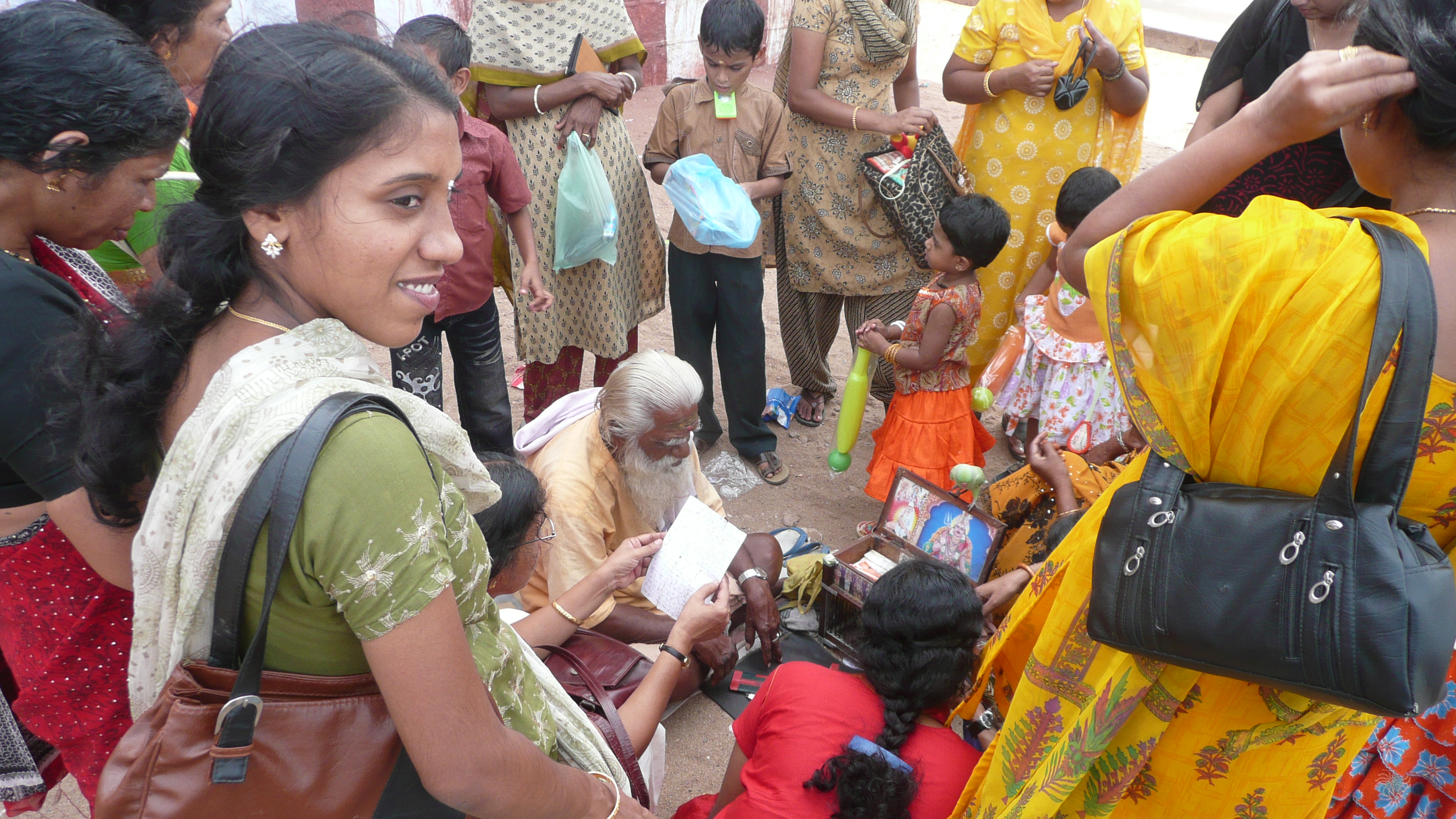 Being so far south we thought it would be a shame not visit the southern most tip of the country. From Trivandrum we joined a short tour that took us to the coast. Along the way we visited an impressive palace built almost entirely of teak and painstakingly decorated with elaborate carvings of lotus flowers, dragon heads, and goddesses in the typical Keralan style. After the palace we had our first whirlwind tour of a Hindu temple. Once inside we were sold flower garlands to place on the alter as an offering, then had our foreheads smeared with ash, rushed around the alter three times while holding a tray of oil lamps as another offering to the "gods of the sky", and then given rose water to douse the feet of Hanuman, the Hindu monkey god said to be the 11th incarnation of Lord Shiva. With our heads still spinning we hopped back in the van and continued to our southern destination, the seaside town of Kanniyakumari, where the Indian Ocean collides with the Bay of Bengal to the east and the Arabian Sea to the west. Kanniyakumari is also host to a handful of shore temples, a Gandhi memorial, loads of tacky souvenir stands, fortunes tellers, a wax museum, and an impressive statue of Swami Vivekananda on a small rock island just off shore.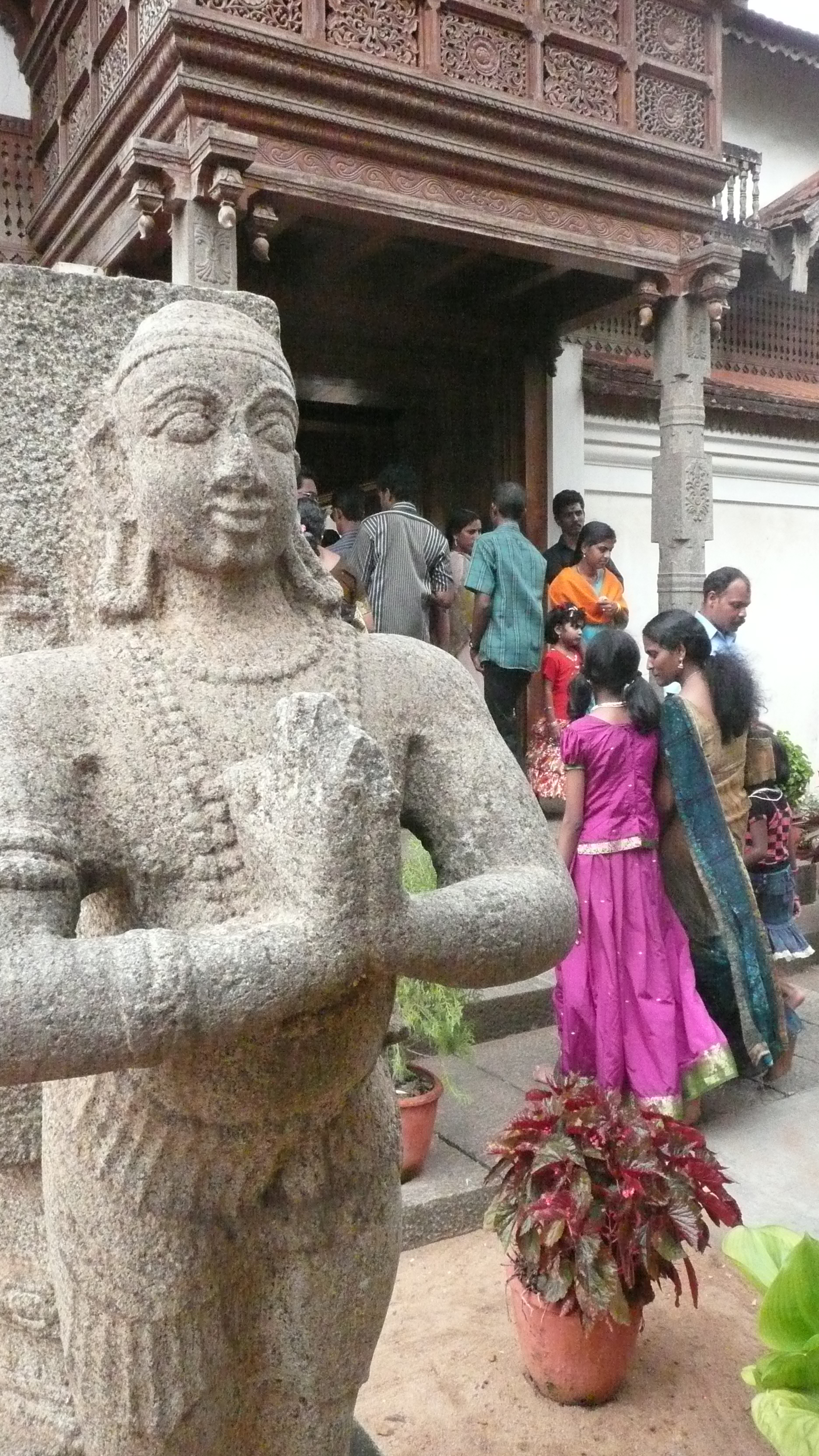 Next we headed for the Kerala "backwaters" in search of a houseboat ride in the elaborate river delta system that makes up this part of the country. After a two hour train ride, an hour in a moto-rickshaw into the hills, another hour in a moto-rickshaw back out of the hills, and a thirty minute taxi ride in the wrong direction, we mistakenly arrived in the seaside town of Allappuzha, better known as "Allepy". We quickly learned that spontaneity and patience are essential to staying sane while traveling in India. Allepey is known as the "Venice of India", a bit of a stretch, but with the endless canals and waterways you can see where it gets its nickname. It is also the launching point for many of the houseboat tours that cruise through the backwaters of Kerala. We were excited to board one of these converted rice barges and It turned out to be one of the highlights of our time in India.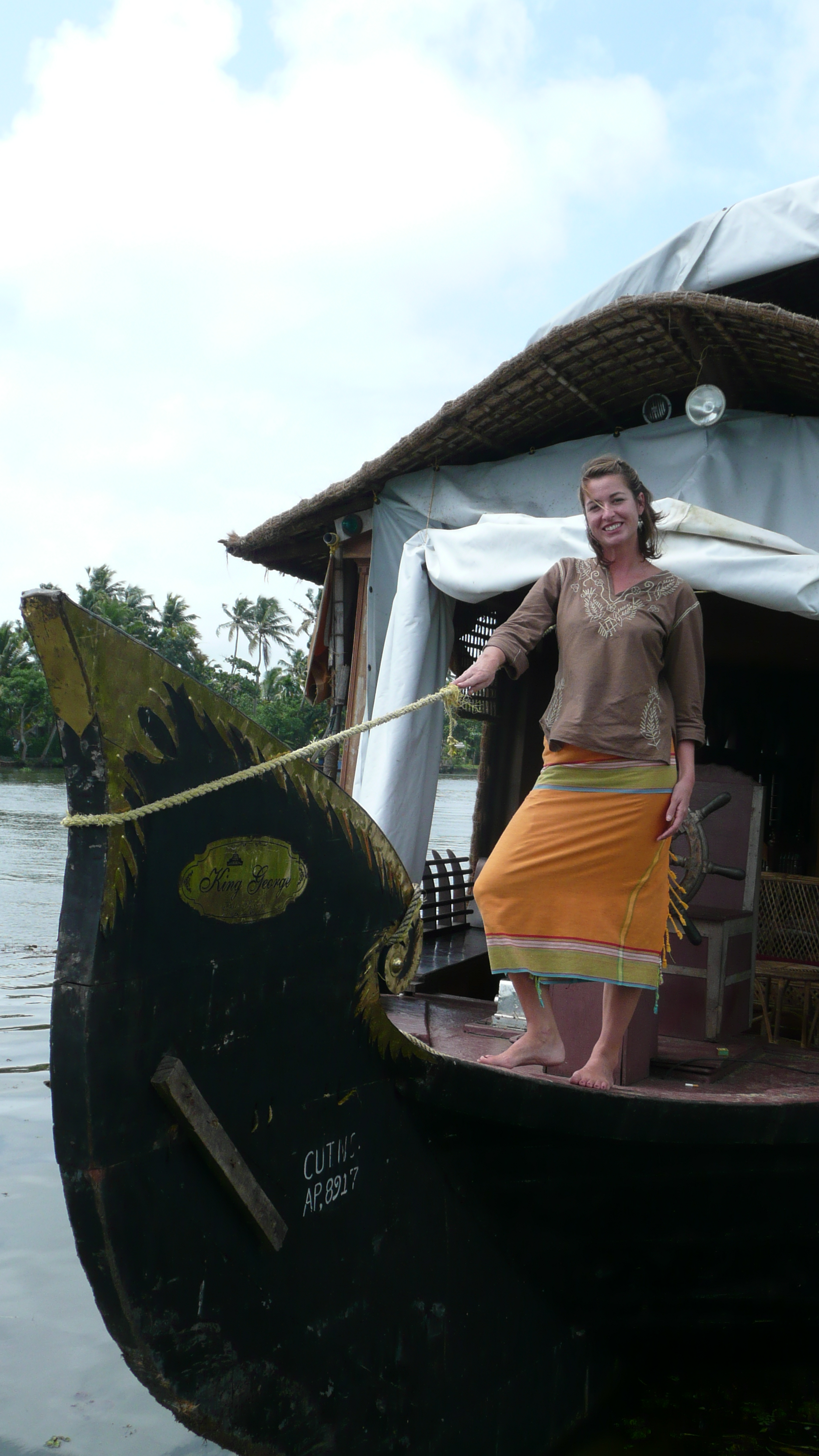 We headed further north by bus and arrived in the quaint colonial town of Fort Cochin. Set on an island just off the mainland, Fort Cochin has been considered for centuries an important trading port by the Arabs, Chinese, Portuguese, Dutch, and British, especially known for the spices. It's wide tree lined streets, colorful houses, and artsy cafes made for a comfortable escape for a few days from the chaos that defined the beginning of our trip. Mr Walton, of Walton's Homestay, gave us a great deal on a comfortable and spacious room and provided us with an abundance of local knowledge, a map, and sent us on our way.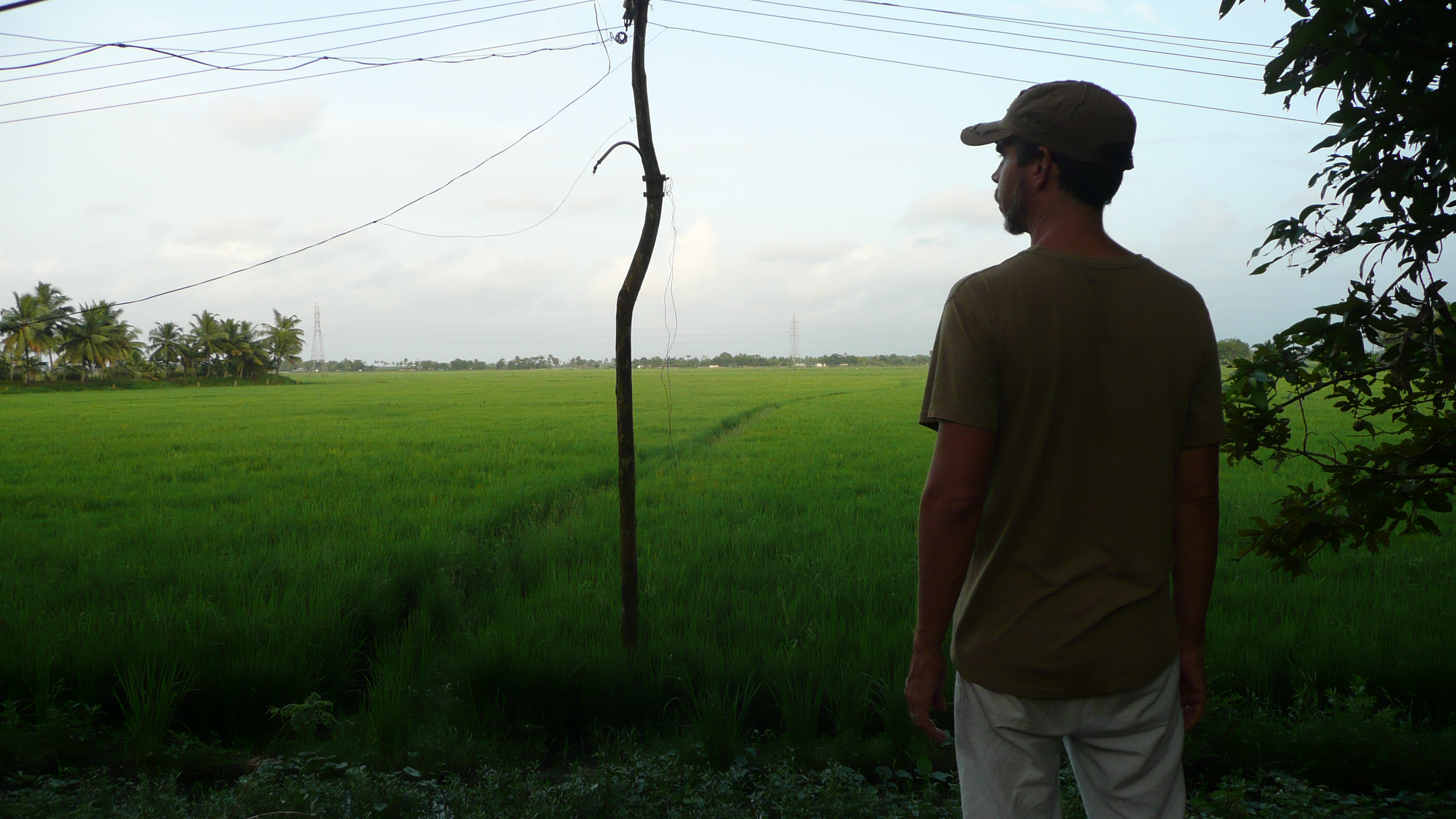 We strolled the promenade along the waters edge as groups of fishermen maneuvered the large traditional Chinese fishing nets from the ends of the piers, dipping and rising with new catch each time. Fishmongers in small shops along the shoreline would sell and cook your pick from the freshly caught score. Next we caught a rickshaw over to the other side of the Island to visit "Jew Town". It sounds odd, but Fort Cochin is host to one of India's oldest synagogues. Fleeing from the Romans centuries ago, a small number of Jews departed Israel and ended up on the shores of India where they grew in number and thrived as spice merchants. There are not many Jews left in India these days, we were told less than 8000, but the tiny synagogue stands a a testament to their history here and has left an impression on this small community.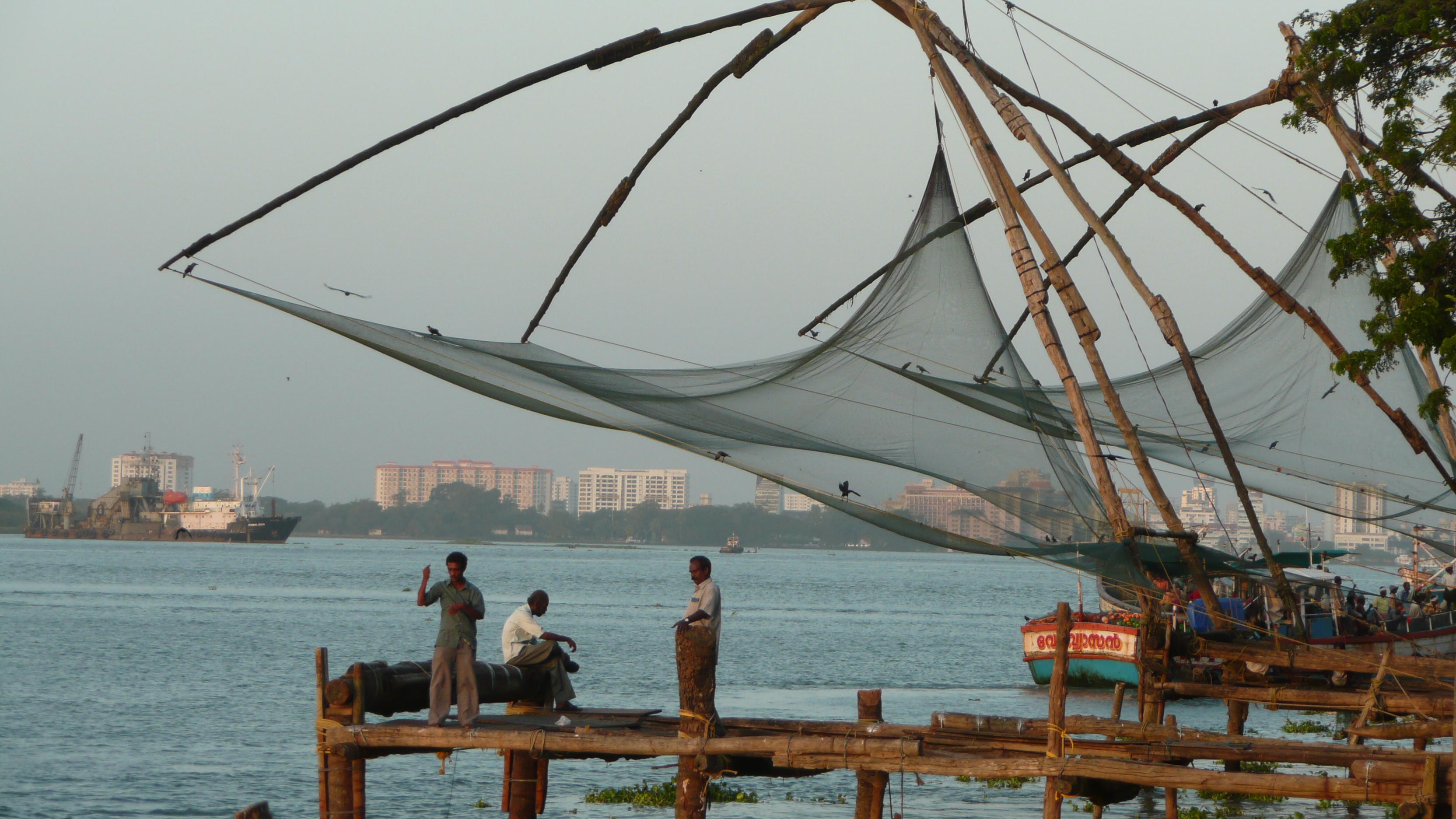 We spent the remainder of our time in Fort Cochin taking yoga classes and trying Ayurvedic massage. Lila took cooking lessons with the lively Leelu where she learned the basics of making a good masala and a variety of other coconut based dishes and with the elegant Nimmy, where she learned a more refined style of Indian cuisine. A member of the Syrian Christian community, which was brought to India by St. Paul, her recipes reflect her heritage. Nimmy also teaches a one on one course where her personal attention creates a more intimate environment for learning her wonderful recipes (Highly Recommended!).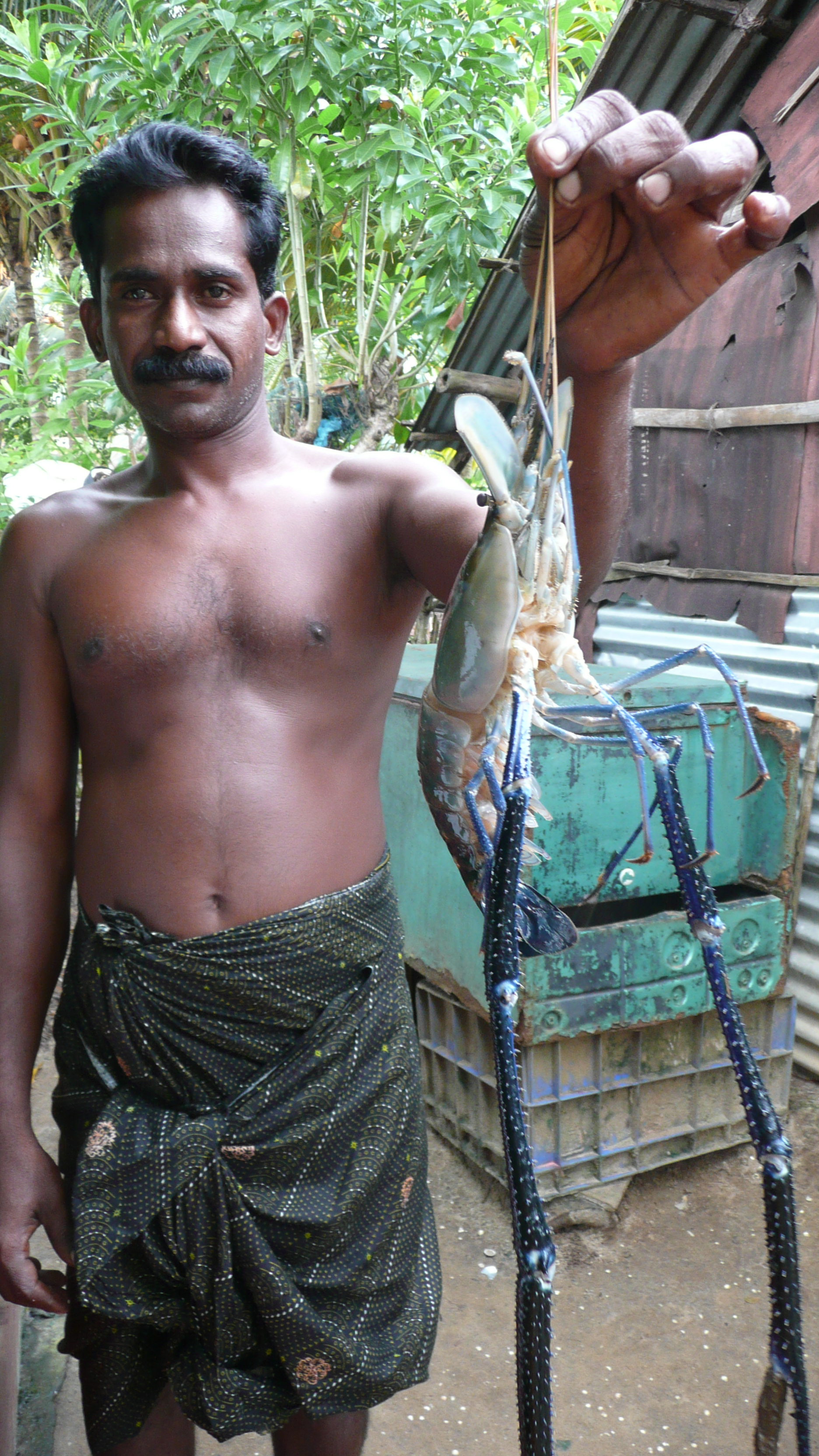 India is a feast for the senses. One minute you're admiring a beautiful temple while women in colorful saris place fragrant flower garlands on an alter only to turn around to see the mangiest three legged dog you can imagine standing on a heap of garbage as a rickshaw driver hacks and spits betel nut juice barely missing your feet.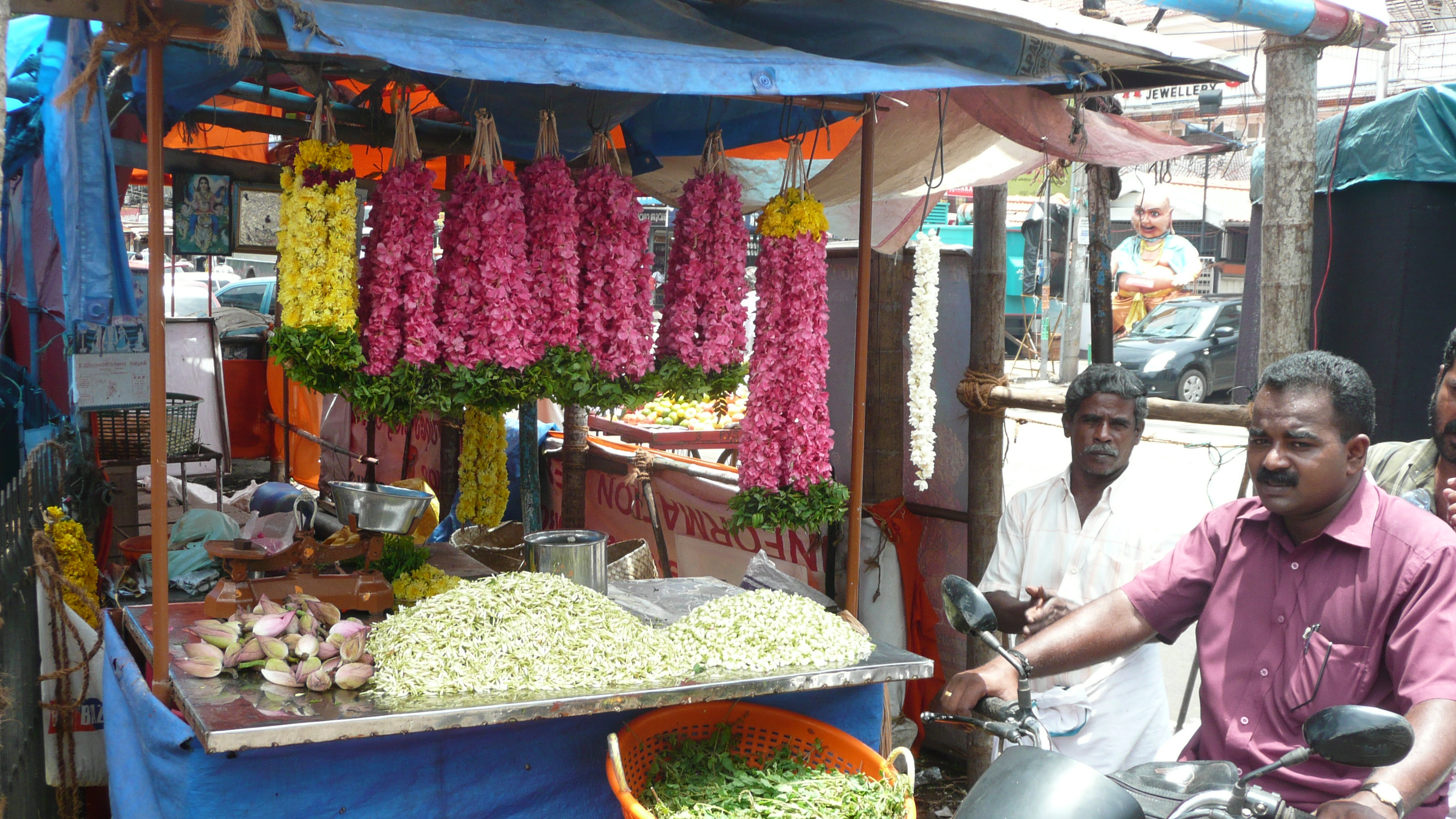 Click here to learn more about the Kerala backwaters or check out the Kerala Tourism Board website.
Click here to see our India photos.