On Safari Part 3 – Back to Kenya
Crossing back into Kenya we headed south passing through rolling hills and miles and miles of tea plantations. We stopped to camp on a working farm outside the town of Nakuru. Being at a much higher elevation then we had been before in Kenya, the air was cool and the landscape very green. The farm was owned by a British woman who was born and raised in Kenya. Aside from the many people she employed to run the dairy farm she also had a fairly large business employing local women working with wool. The wool, from sheep raised on the farm was dyed using natural materials also grown on the farm and the women would knit the wool into an assortment of items, including scarves, baby booties, stuffed animals, and Christmas ornaments. The business is prosperous, providing the women with a good salary and paying for medical insurance for their families. We spent our time at the camp playing backgammon and hunting for chameleons. Of course Matt was sure to give us a full scientific explanation of the lives of these elusive and interesting creatures.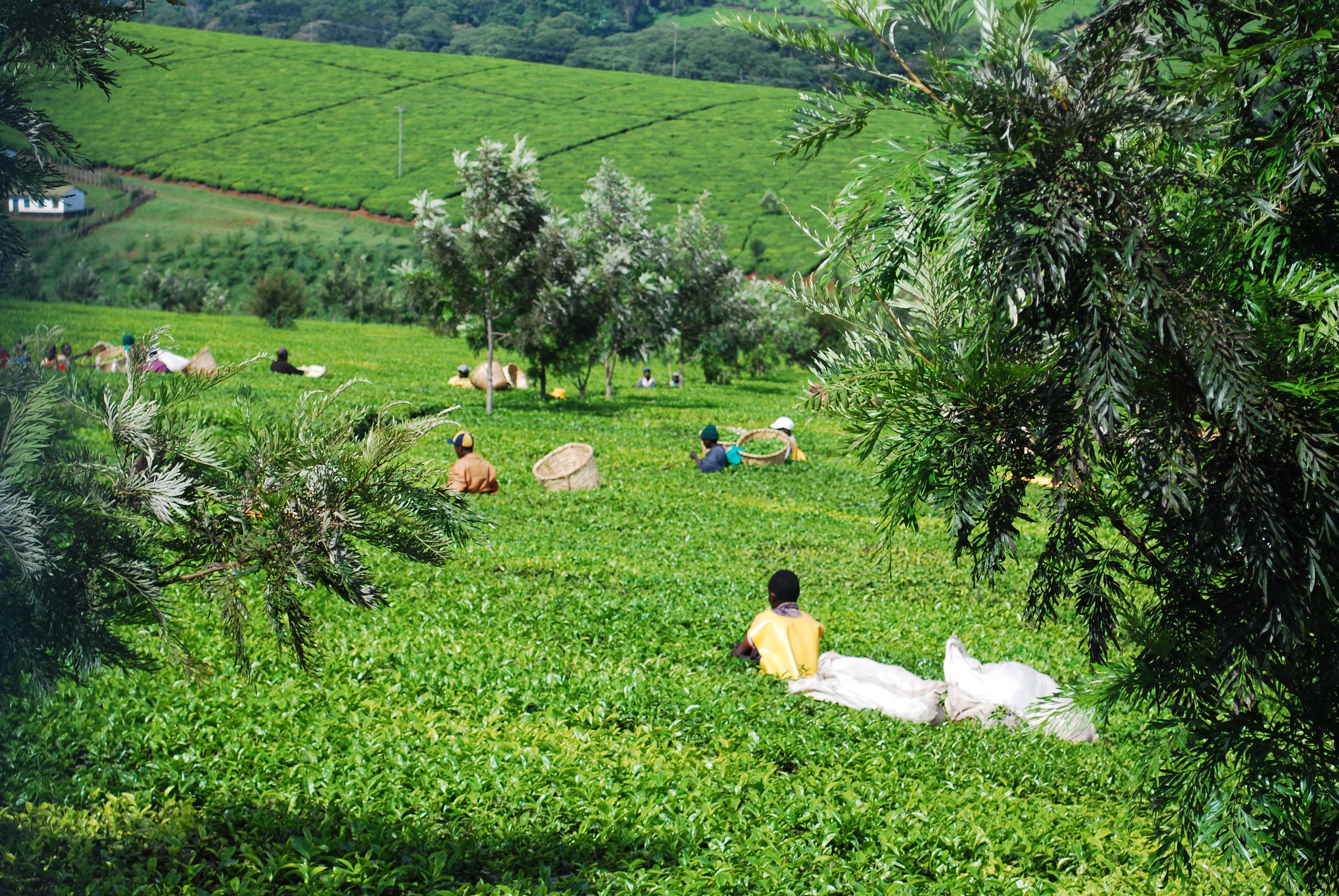 The next morning we were up early and off for another game drive into Lake Nakuru. A highlight of the lake are the thousands of flamingos that inhabit its shores. It was most amazing when we were able to get off the truck and watch these colorful birds up close. What a spectacular sight to see a herd of black and white striped zebra standing in front of a field of pink flamingos with the blue lake behind. The lake is home to a variety of other animals. We finally got to see the White Rhino and we're lucky enough to get up very close to a mother and her young enjoying a cool mud bath. Hyenas didn't seemed bothered by us at all as they napped in the road and the baboons were more then eager to get up close and personal with us showing off their sharp canines. All the other usual suspects were there as well, including warthogs, gazelles, water buck, buffalo, wildebeest, and an occasional colubus monkey.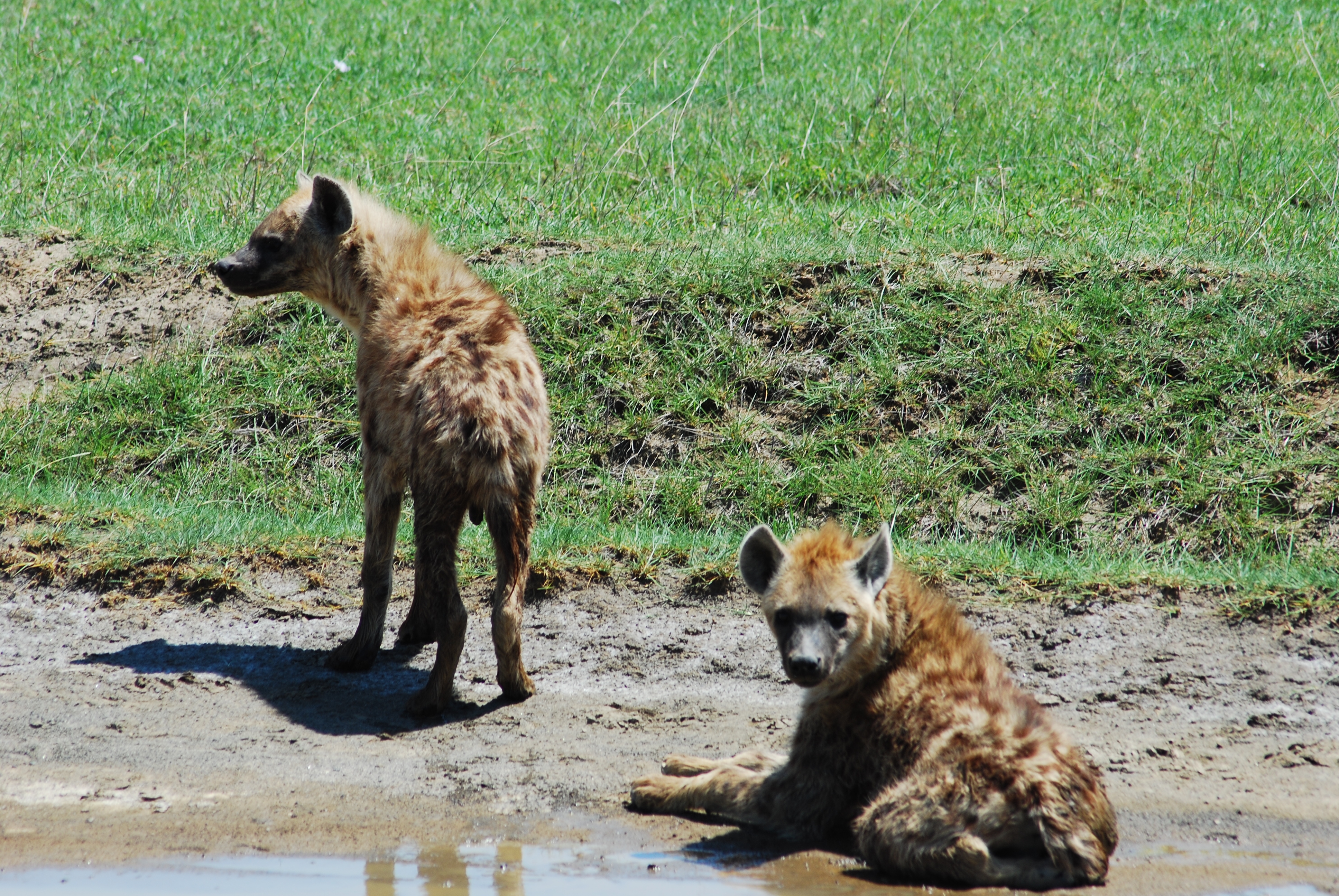 After a full day of game viewing we headed off to our next destination, Lake Naivasha. Driving past landscape similar to that of the Southwestern United States, with red bluffs and cacti, we rumbled past a few other of Kenya's soda lakes with their pink shores. Arriving into camp after dark we pitched our tents and headed off to find a cold beer and set our tent up for the evening.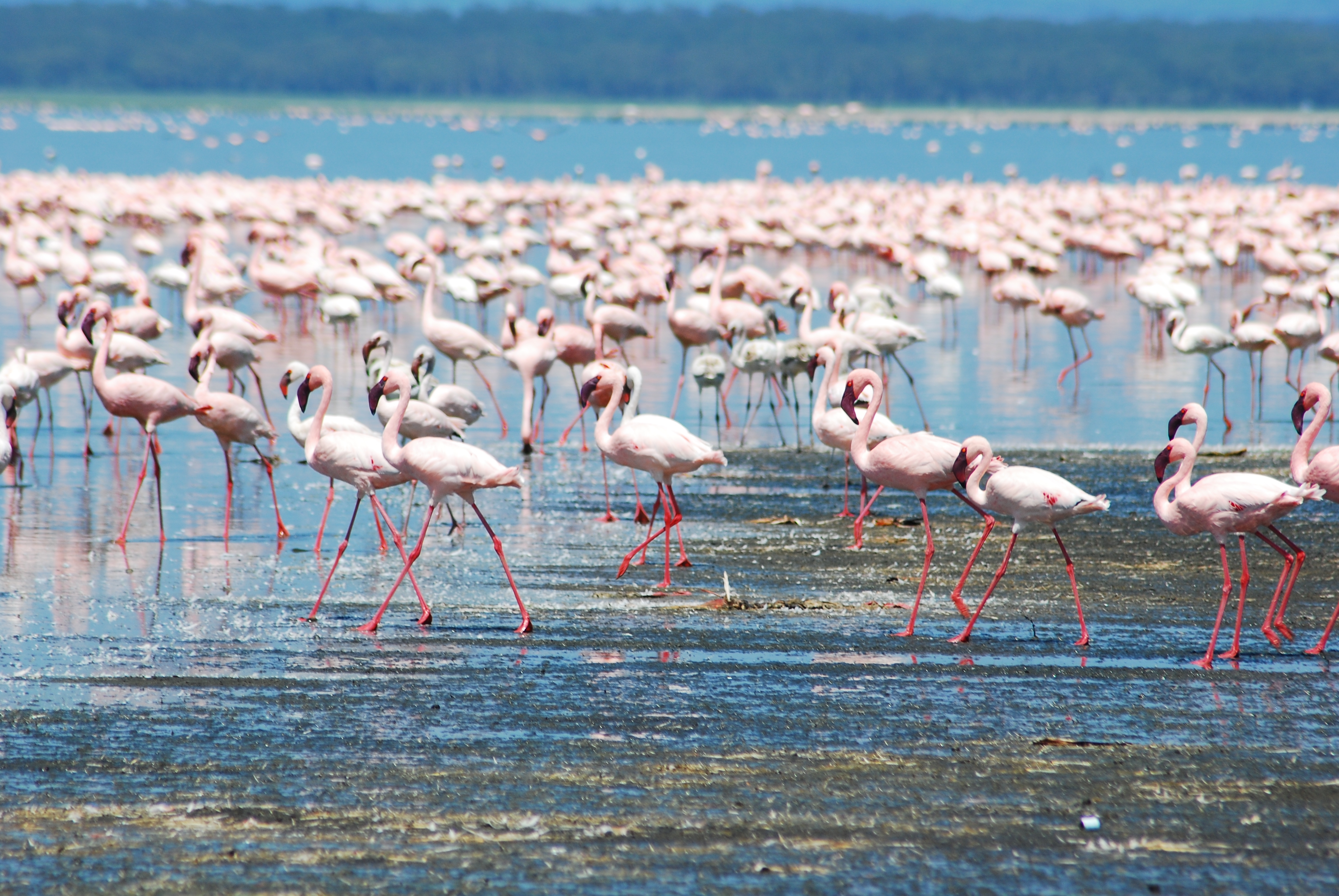 The following morning a few of us rented bikes from the camp and set off for Hell's Gate National Park. We road down into the park flanked by towering bluffs and strange rock formations. Its an amazing experience having nothing but a bike to protect you from what you might encounter. The animals seemed more startled by us on bikes then they had by us in our giant loud truck. The buffalo just stared at us from a distance and the zebra and gazelles ran off as we approached. Unfortunately the trip went downhill after Michelle's tire blew and my chain broke and we had to be rescued by the park rangers. However the experience of being out in the open with the animals in their natural environment made for a very memorable day.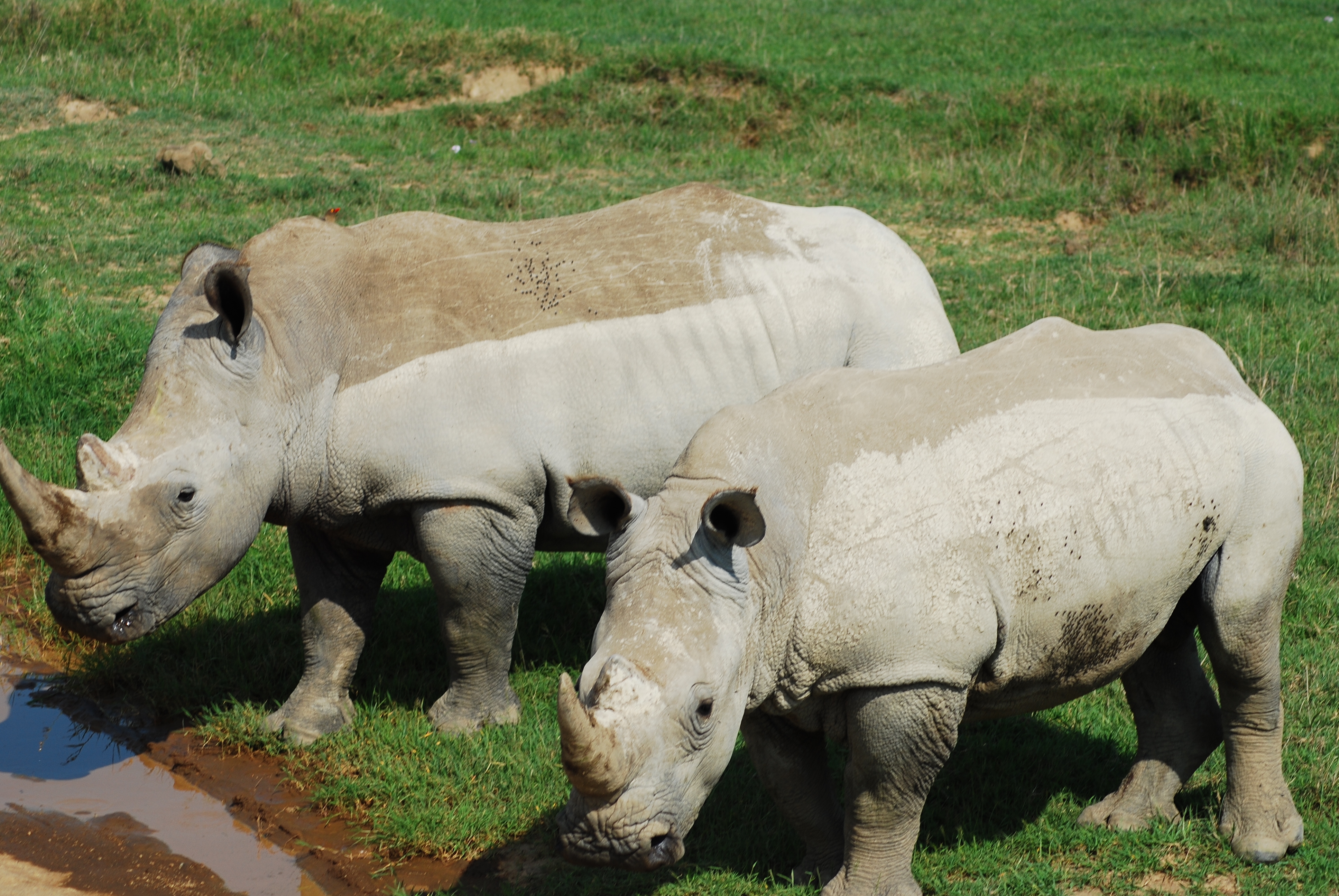 The next day we were back to Nairobi where we said some sad goodbyes to the amazing group of folks that had traveled up from Capetown and made the first two weeks of our trip so incredible. A new group of travelers boarded the truck to join us for the final stage of our safari – and we headed south again, this time into Tanzania. Stay tuned for more safari adventures…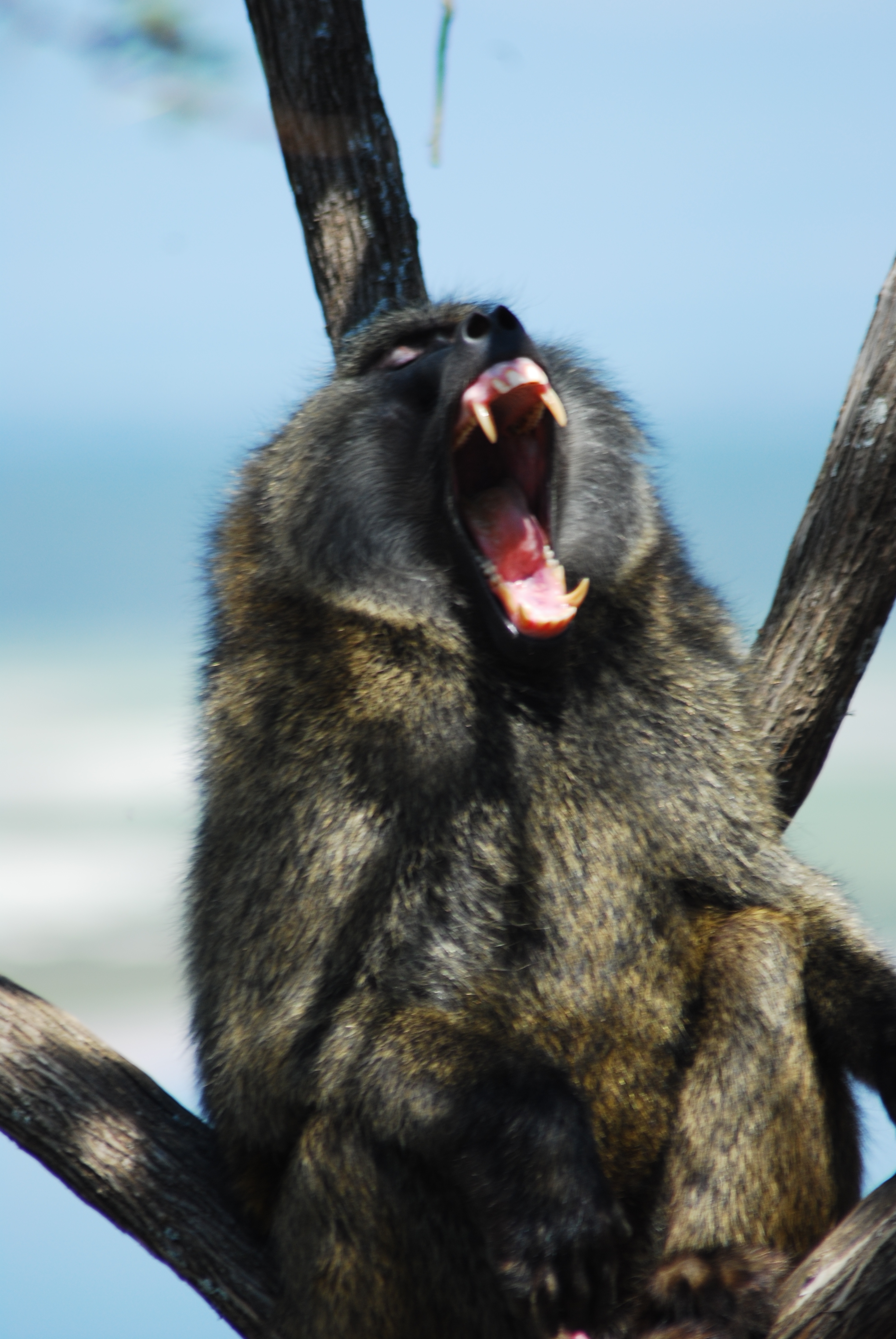 View all of our photos from Kenya here.