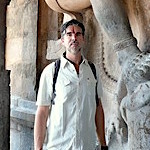 Jeff Nagy has spent the better part of his 52 years living along the California coast. He is curiously drawn to cities named for saints — San Francisco, Santa Cruz, San Diego, and most recently Santa Barbara. Born in San Francisco and raised in Sonoma County, Jeff enjoys exploring the world, surfing, diving, homebrewed ales, and is passionately curious about the world around him. He and his wife Lila are frequently overheard planning their next adventures.

In his professional life, Jeff is a seasoned Marketing Producer and Creative Project Manager who has plied his trade for many well known brands, including Bio-Rad, Kensington Technologies, Citrix Systems, Sonos, Inc and 2K Games. Jeff currently contracts as a Digital Marketing Manager in the burgeoning Northern California cannabis industry. Connect with Jeff on LinkedIn.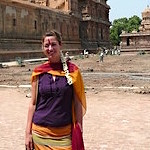 A California Native, Lila Brown grew up among the farms and vineyards of Sonoma County. In her thirst for new tastes and experiences, she has traveled and lived all over the world, studying regional cooking from experts in Mexico, Peru, Turkey, Greece, India, Thailand and Florence, Italy, where she graduated from culinary school in 2001. Lila's love for travel has taken her from Mexico to Morocco, Bora Bora to Brazil.

When you can get Lila to stay put, she keeps herself busy working as the Event Coordinator at Lambert Bridge Winery, hosting events in her vintage mobile bar, Vino a Go Go, managing her Sonoma Coast vacation rental, La Bella Cabina, and leading barre classes at The Daily Method. Connect with Lila on LinkedIn.