El Salvador – more than we expected
We flew into El Salvador on a red eye arriving early in the morning and spent the first part of the day in San Salvador wandering around in a bit of a daze. We managed to find the Anthropology Museum and spent a good couple of hours checking out their great collection of Pre-Columbian artifacts (beautiful pottery collection).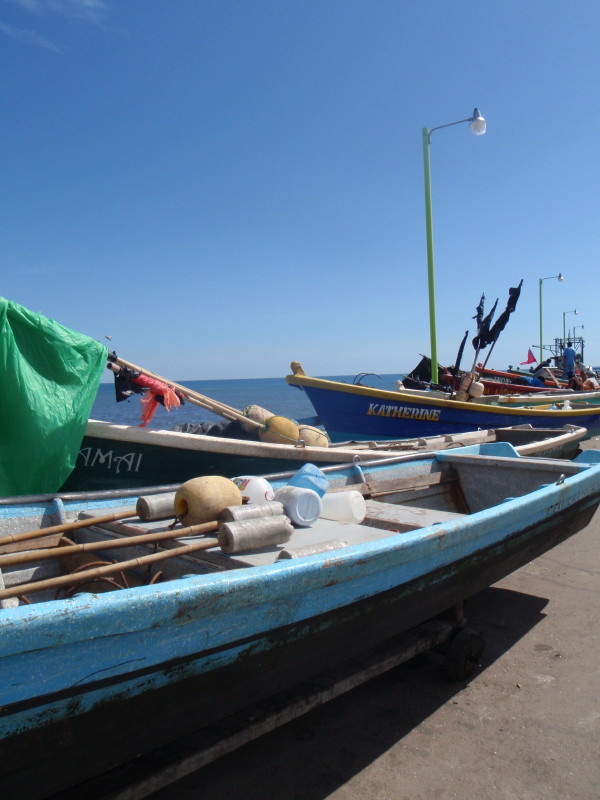 The streets of San Salvador are full of street vendors selling all kinds of delicacies from churros and dulce de leche to empanadas and papusas. The papusas were fantastic. Filled with squash blossoms and corn or Jeff's favorite, chicharon. I could be happy eating those everyday, and at $0.50 each we could stretch our budget a little further.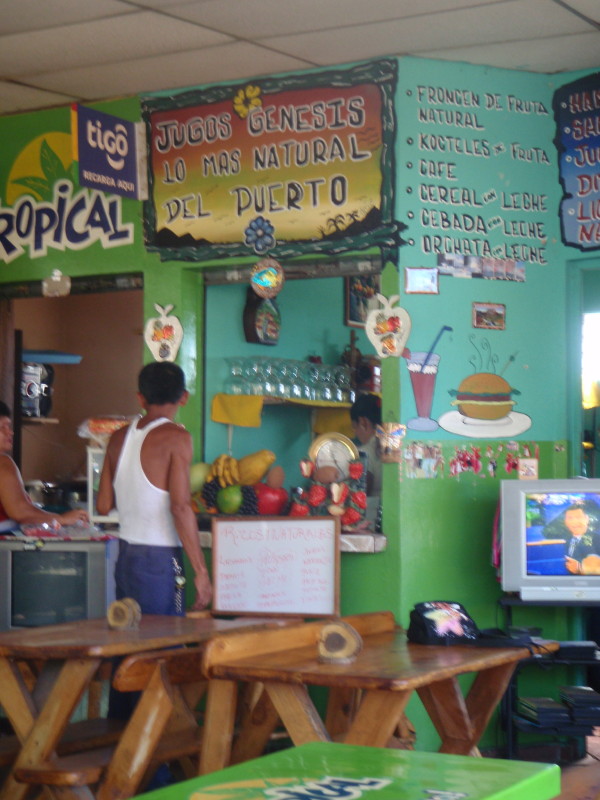 Day 2 we decided to venture out of the city and head to the beach. It took us a bit to figure out which bus and where to catch it, but after 2 hours we were pulling into the town of Playa La Libertad. The town was bustling with life. We hiked down the beach to the point to watch the surfers for awhile. La Libertad is supposed to be one the best surf breaks in Central America. Back to town for cervezas and papusas, a walk through a great market with a labyrinth of pathways and a bowl of the famous mariscada.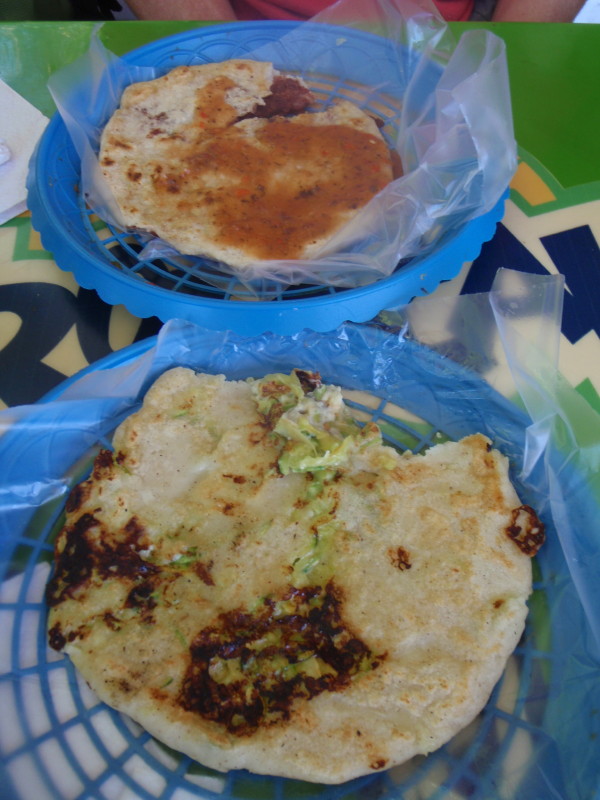 After hearing so many stories of how dangerous the country is I was blown away by how much i liked it and how safe we felt. I've never met more friendly people. I was a little nervous about the policia everywhere and the huge part that religion plays in their culture (make shift sermons on the bus) but as one young guy on the bus told us, it's God that keeps his fellow country men honest and he was proud of them. I can't wait to go back.