One Day in Uruguay
Nearly at the end of our two week stay in Buenos Aires, Argentina (we'll catch you up on this later), Lila and I took a day trip to the peaceful little city of Colonia, Uruguay. One hour on a ferry (catch the "fast" boat) that departs from BA's Puerto Madero and you're gliding across South America's second widest, and most likely brownest, river, the Rio de la Plata. Like a giant chocolate colored sea, the river was originally named "plata", or silver, because the Spanish thought that there was a treasure of silver to be found here, which they found out later wasn't really the case at all.


Once on the Uruguayan shore we were greeted by a beautiful river side town seemingly lost in time. More tree lined streets, old churches, a lighthouse, and a multitude of lazy afternoon cafes, and you can see why Colonia is a frequent retreat for busy Portenos (as the Buenos Aires people are known). After two weeks in the BA hustle, we also understood why Colonia makes for the perfect escape.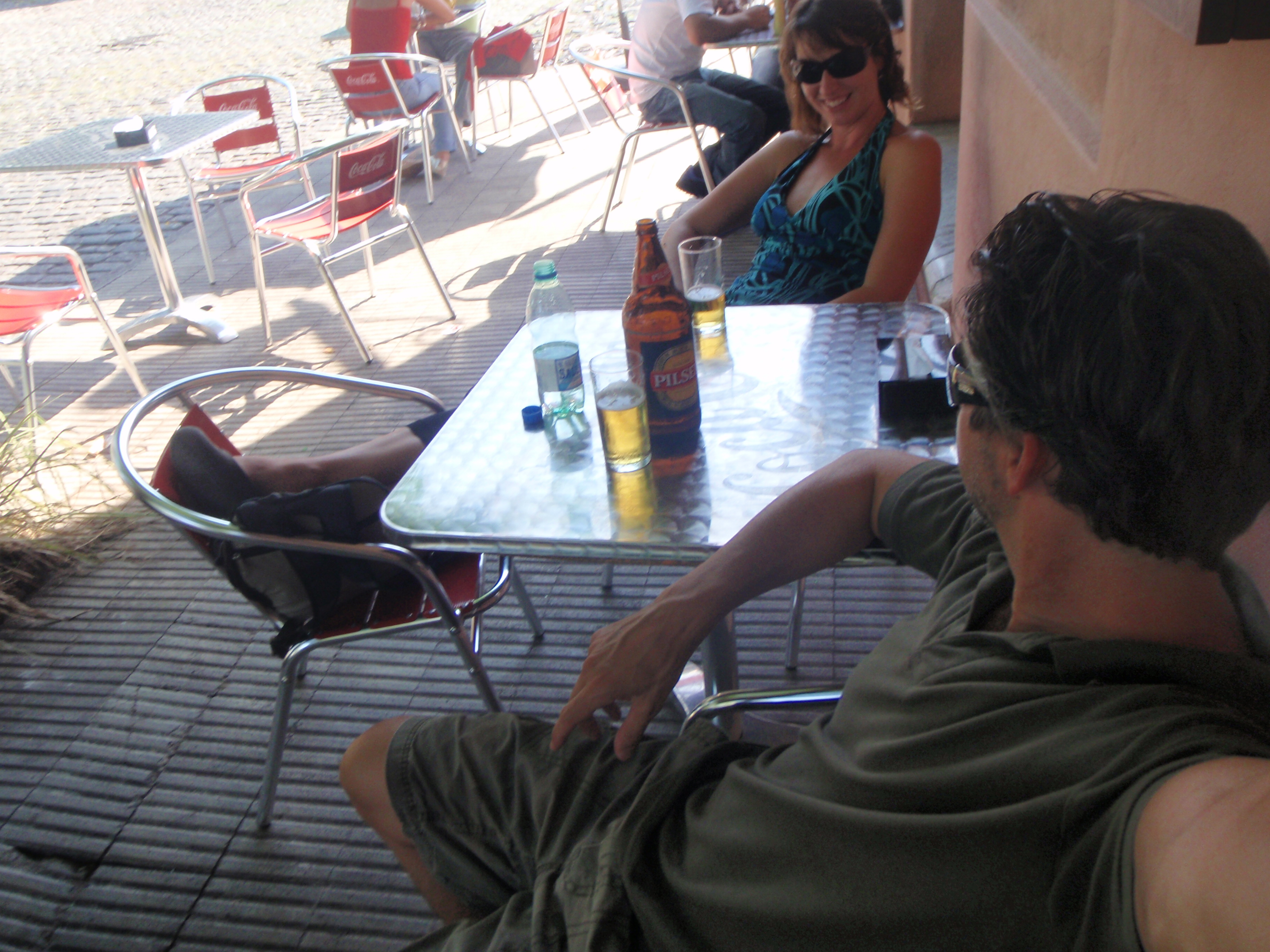 A wonderful day of strolling, eating, more wine, and general lounging, left us wanting to know more about Uruguay, South America's third smallest country, but alas it was time to re-board the ferry and head back to our temporary home in Argentina.

You can view all of our Uruguay photos here.