Northern Thailand: The Land of the $4 Massage:)
Josh and Lila, while trying to avoid incoming bottle rockets, release a lantern for good luck
Though home for six weeks now, Lila and I have vowed to finish writing about the countries that we never got around to blogging about while on the road – if for no other reason than to have a record for ourselves someday when my memory starts to fade. Below is the first installment. We hope you enjoy it.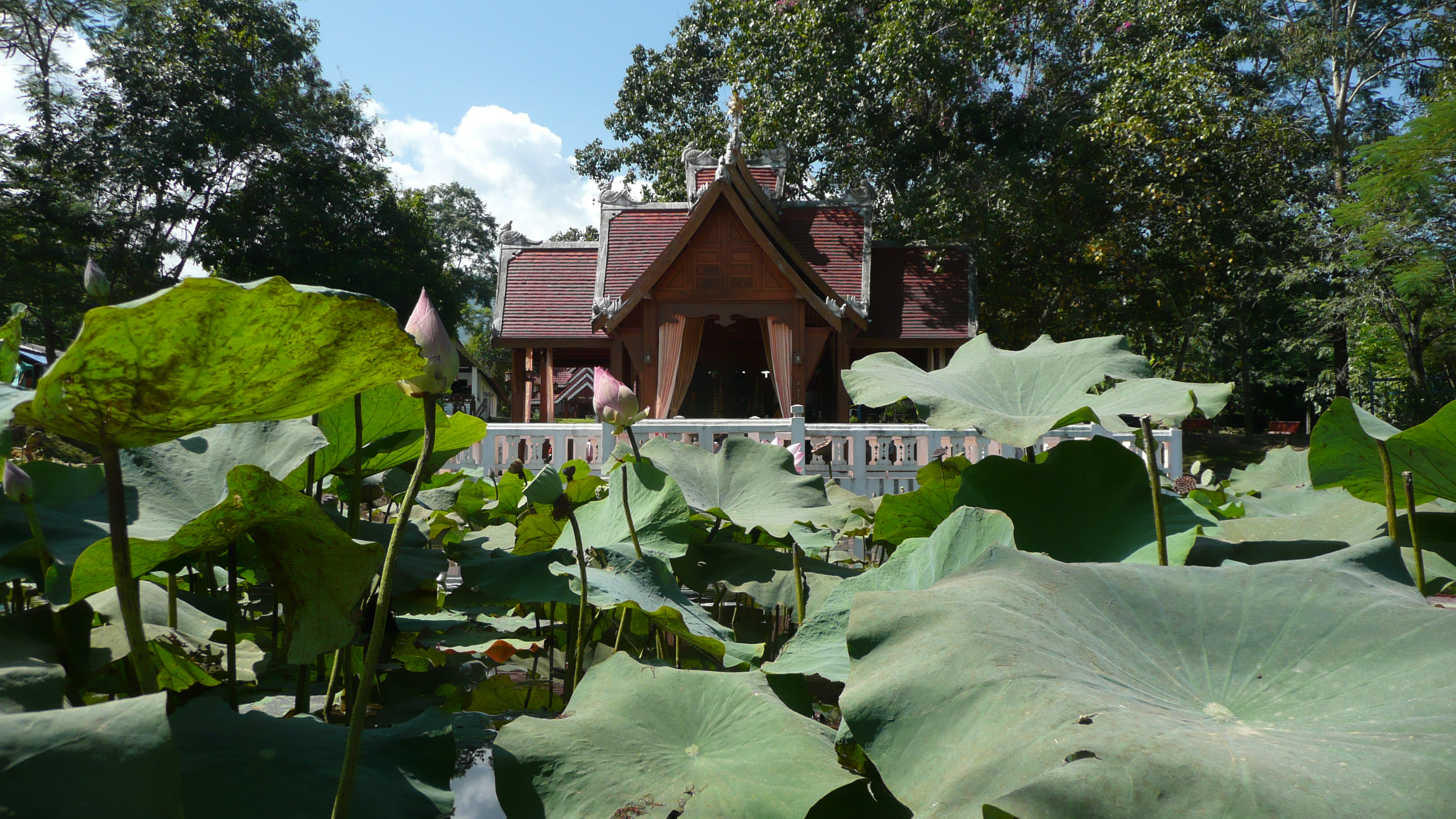 Feeling a bit worn out from our six week whirlwind trip through India, Lila and I boarded an early flight heading to Bangkok, Thailand, each of us looking forward to slowing the pace of our trip down a bit after covering so much ground the previous months. From the airport we headed into the city to meet our friend Josh who was staying along Khao San Road, Bangkok's famous "backpacker ghetto". Cheap rooms and good eats make this a comfortable place for the western crowd, but Lila and I were in the mood for some real R&R, so we hooked up with Josh and headed north to Kanchanaburi, a province located in Thailand's central plains and well known for it's natural beauty. We booked a large room for the three of us at the Jolly Frog Backpackers resort that sits on the bank of the River Kwai – the setting for one of the all time great WWII films, The Bridge on the River Kwai. Josh is one of my oldest friends and, being the vagabond that he is, has been to Thailand seven or eight times in the last decade. After so many months on the road it was nice to see a familiar face and it was a plus that Josh knows the country so well, which meant that Lila and I could take a break on research and just follow Josh about for a bit without having to think too much.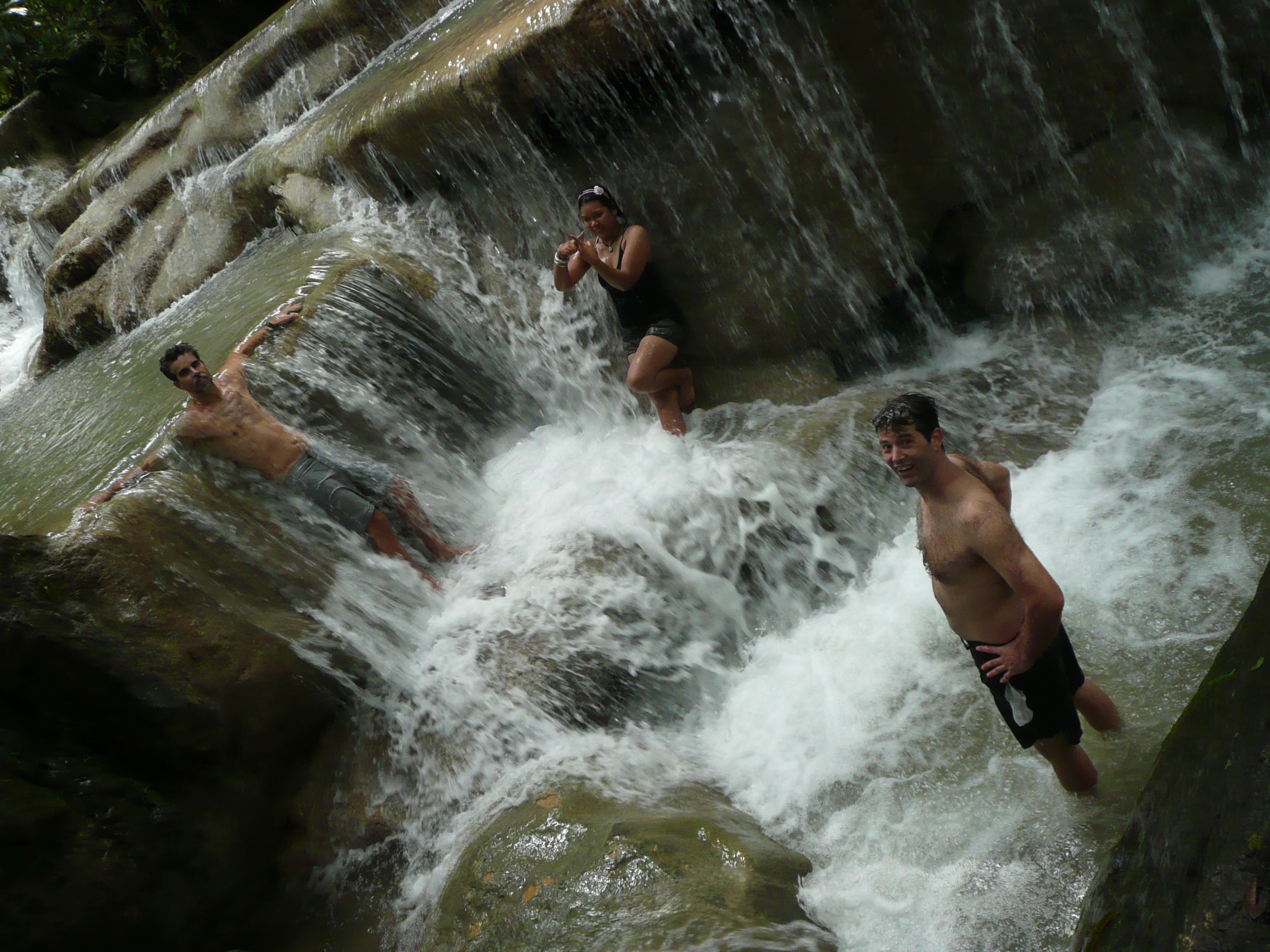 The morning after our arrival we rented the first of what would be many scooters while in Asia, and headed to Erawan National Park. After a nice hour long ride through the countryside, we hiked the winding path beneath a canopy of trees and up through the park, passing beautiful pools of crystal blue water along the way. At the top sits Erawan Falls, the largest of the waterfalls in the park. Sweaty and muddy from the walk, we jumped in and showered under the falls as local families picnicked and played in the pools below. The ride back turned into our first true Thai adventure when a monsoon downpour started. The rain was so intense that it was hard to see the road ahead. It felt like the water drops were cutting through our cheeks as we slowly made our way to shelter where we shared a shop overhang with other riders until the sky cleared up. We had been in some serious storms throughout the year, but I had never experienced rain that fell from the sky with the intensity of the waterfall we had just visited. We ended the night at our first Thai "night market"; endless stalls of Thai delicacies, including delicious curries, green papaya salads, and of course my favorite noodle dish, Pad Thai, all washed down with a large Singha beer. Nine months in the world and we had finally found paradise.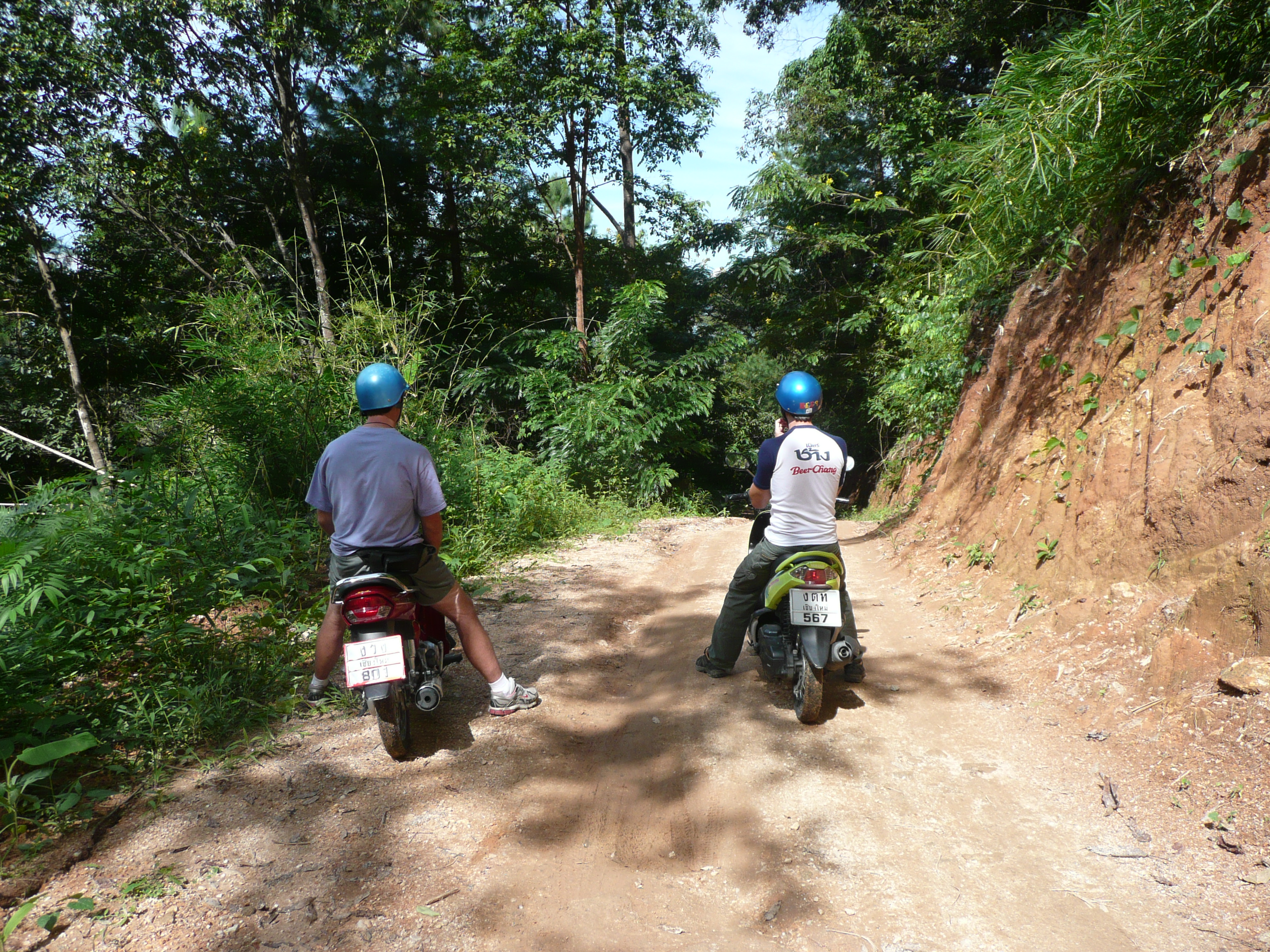 We spent a few more days exploring the town and the surrounding countryside. We checked out the new bridge on the River Kwai (if you've seen the movie, then you're well aware of the fact that the first bridge didn't survive). We spent a lot of time relaxing, reading, and napping in the hammock outside our room. Lila and I experienced our first, second, and third four dollar foot massage. Awesome! Feeling rested and rejuvenated, we headed back to Bangkok where we caught the overnight train to Chiang Mai, Northern Thailand's largest city.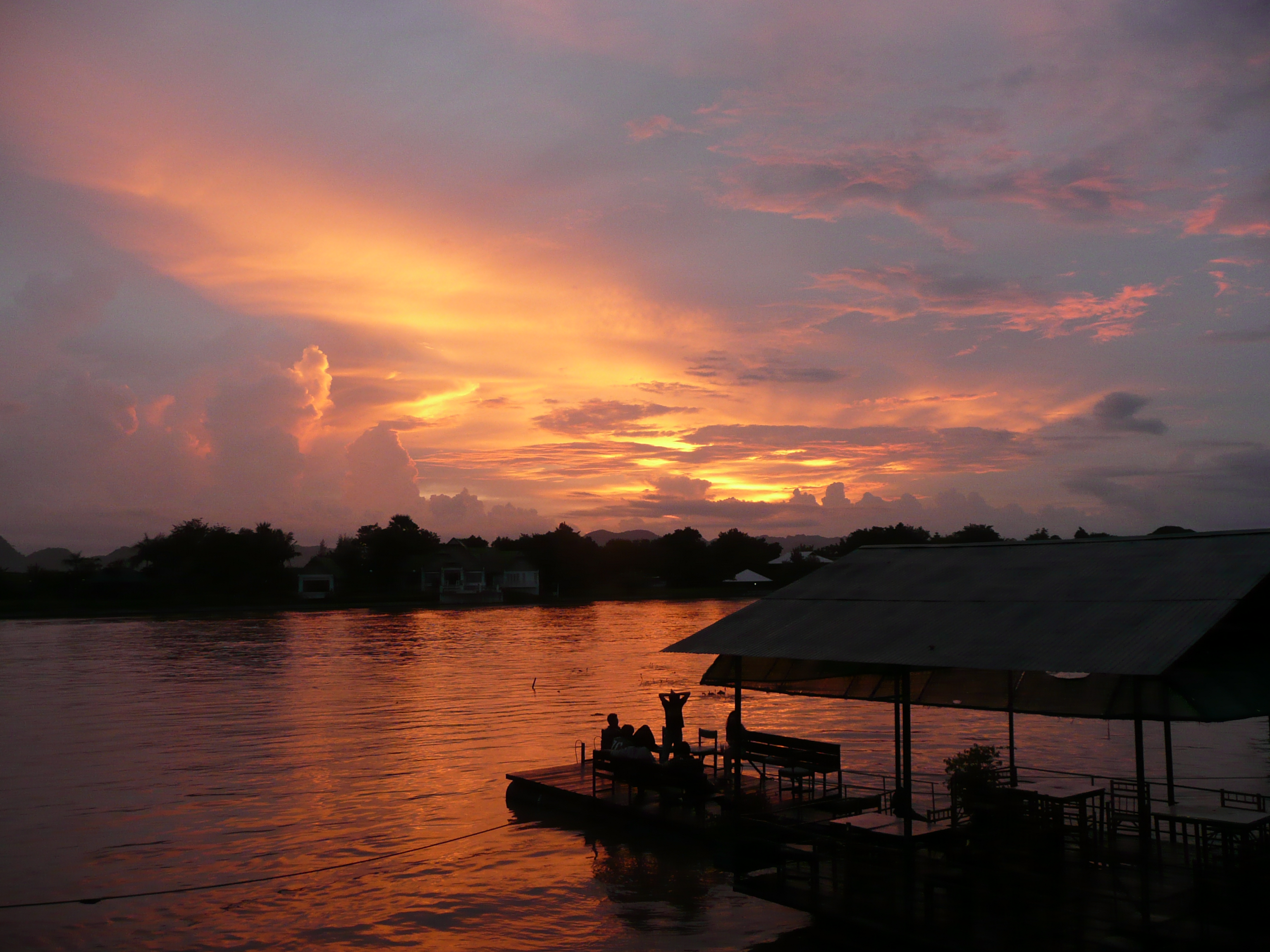 Chiang Mai is the massage capital of Thailand. There are more massage schools and centers than I could possibly count. At least one or two on every block. Josh usually spends several months a year studying massage in Chiang Mai along with numerous other students from around the world who come to sharpen their skills. Josh had the city wired and since he speaks Thai pretty darn good, it was easy to get around and make small talk with the locals, though most Thais seem to have a pretty good handle on English.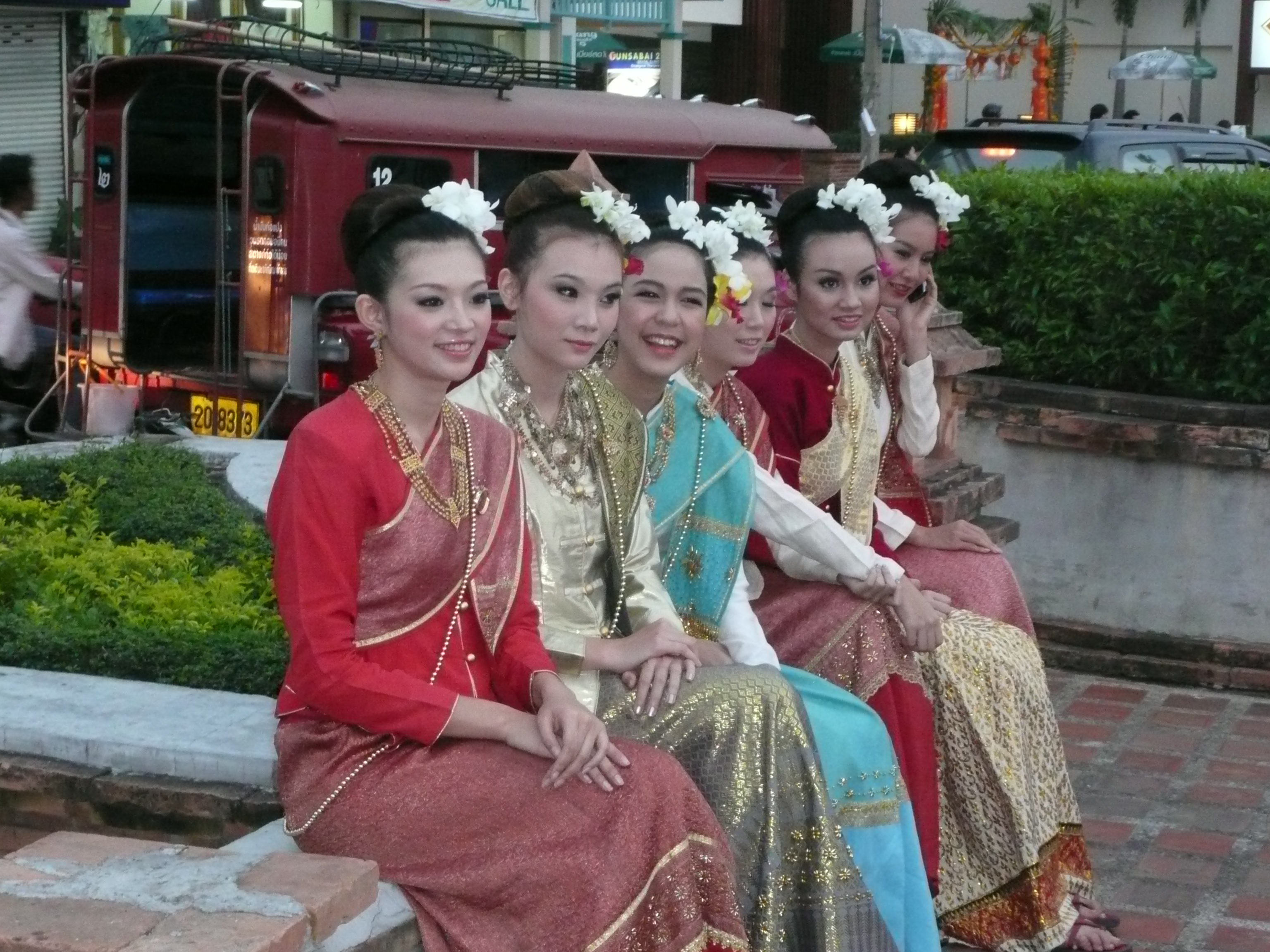 The city itself is small and manageable. Modern guesthouses line the streets and food can be found on every corner. Every night of the week several city blocks are turned into giant night markets that go on and on. The locals come out to stroll and socialize and the vendors compete for sales of food, drink, clothing and crafts. If you are a foodie, and we are, Thailand night markets are like a dream. So many inexpensive delicacies to sample – grilled meat skewers, piles of noodles, delicious fruit shakes, and doughy creamy desserts that make your mouth water (and sometimes your stomach turn). Thailand must consume mountains of canned condensed milk and if you ask for anything without sugar be prepared to get some strange looks. And the Thais love their insects too. "Don't knock it til you try it" is my motto, and I swear that wok fried grasshoppers with soy and ginger are worth a try!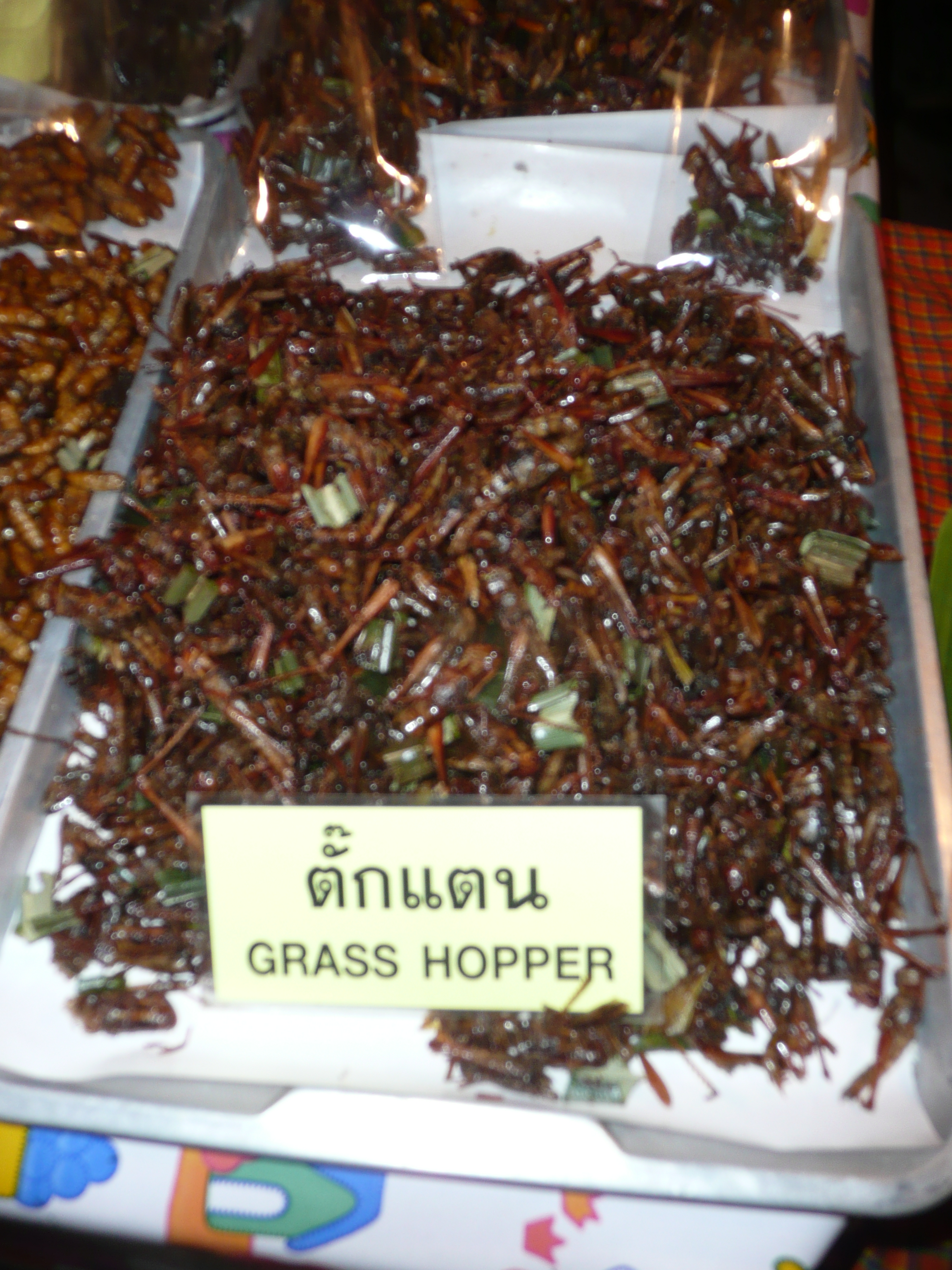 After a week of food, temple visits, and loads of yoga and massage and we headed for the hills to the small mountain town of Pai (Pie). A one hundred and thirty kilometers scooter trip up, over, and through a mountain pass, and we arrived in a trendy little tourist town that was like a miniature of the bigger city we had just left. Good food. Cheap massage. Beautiful smiles – in fact Thailand refers to itself as the "Land of Smiles", and I had to agree that they had figured out the recipe for happiness. A few days of hiking and exploring, and one good night of drinking and salsa (Josh and Lila, not me), and we made our winding way back to Chiang Mai just in time for the annual Loy Krathong lantern festival celebrating the last full moon of the Thai lunar year.
Peacock dance in Pai.
Our first two weeks in Thailand had already been so amazing, but it was time to head further into the continent and into Laos – so we hopped a boat that would take us two days down the Mekong River to the French colonial inspired city of Luang Prabang.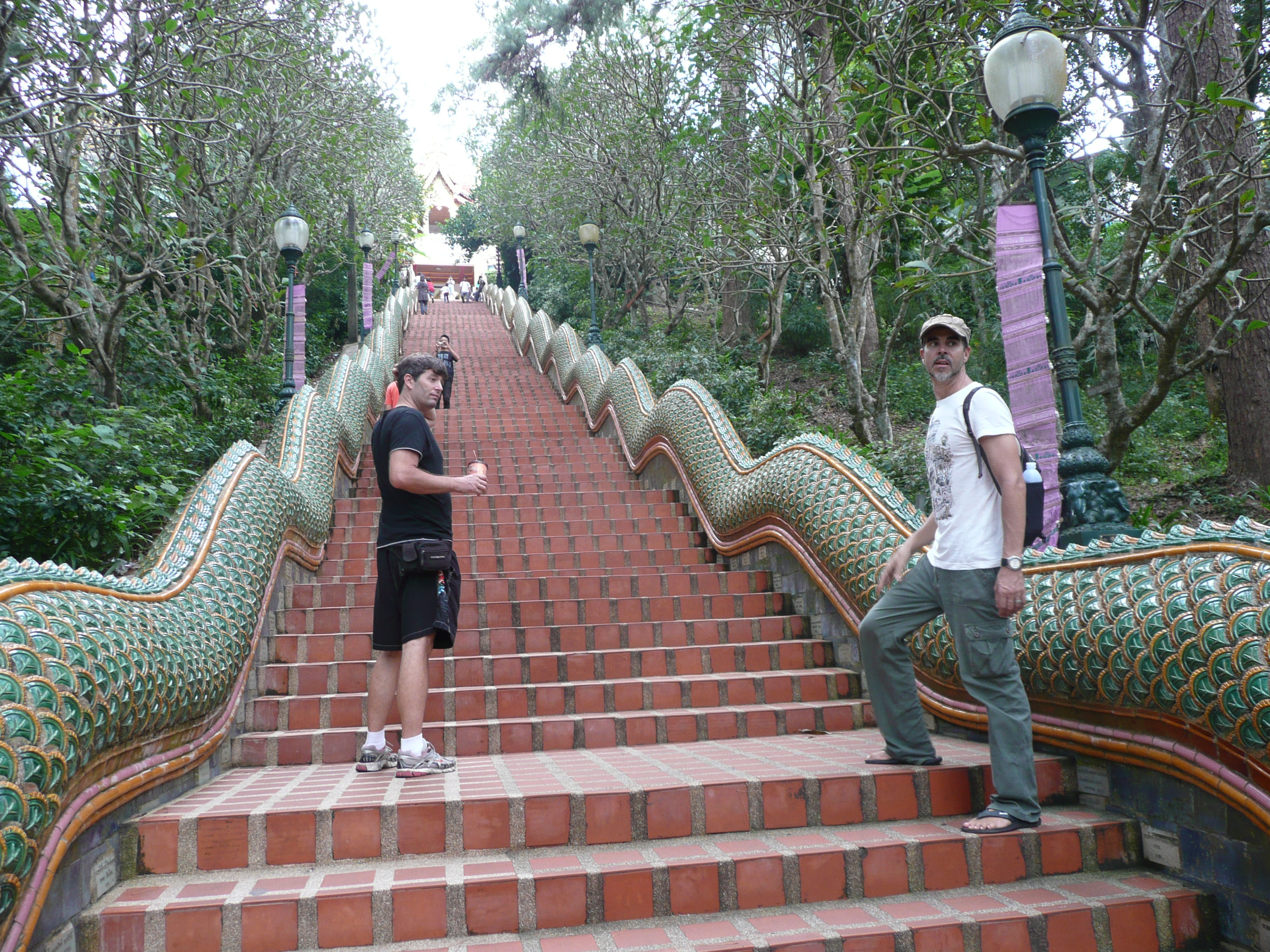 We come back to Southern Thailand later in our trip, but we'll save those stories for the right place and time.
Click here to see our Thailand photos.